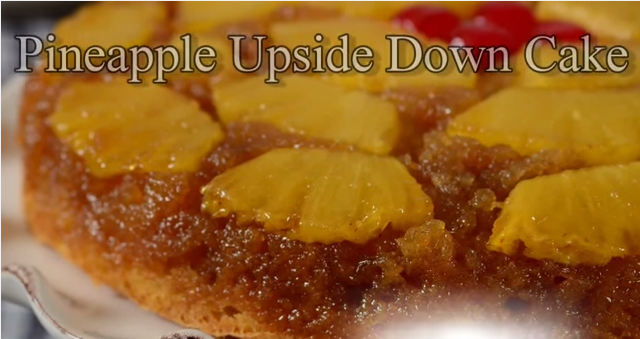 This one is a great favourite as you can eat it on it's own or with cream or better still hot with custard , a really lovely sponge cake decorated with the pineapple , I must say I love this one and have tried it many a time because it is a great hit .
here is an excerpt of what Stephanie Jaworski of Joy of baking say about this fab pineapple upside down cake
Pineapple Upside Down Cake is a throwback to the 1920s. A time when canned pineapple was all the rage. One look at this cake and you can see why it was so popular. It is lovely, glistening slices of sweet and sticky caramelized pineapple sitting happily on top of a fluffy white butter cake.
Click the link below to see how to make this fab cake
Originally posted 2014-11-09 09:56:20.