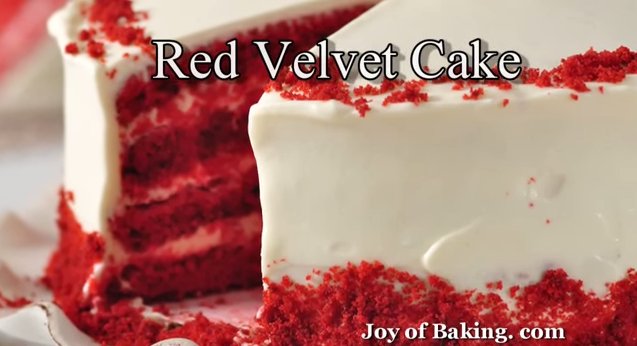 A really fab cake that has become a popular one over the years.. this recipe is a good one to follow , a lovely cake that would be great as a show stopper at a afternoon tea party .. so why not take a look at this recipe tutorial x
Here is an excerpt of what  Stephanie Jaworski of Joy of baking says about this cake
A Red Velvet Cake is very dramatic looking with its bright red color that is offset by a creamy white frosting. If we look beyond the striking appearance of this cake, we will find that it has a mild chocolate flavor with a moist and tender crumb. The mild chocolate flavor comes from adding a small amount of cocoa powder to the batter and buttermilk gives it a moist and tender crumb.
Click the link below to see how to make this fab cake
Originally posted 2014-11-10 13:58:04.