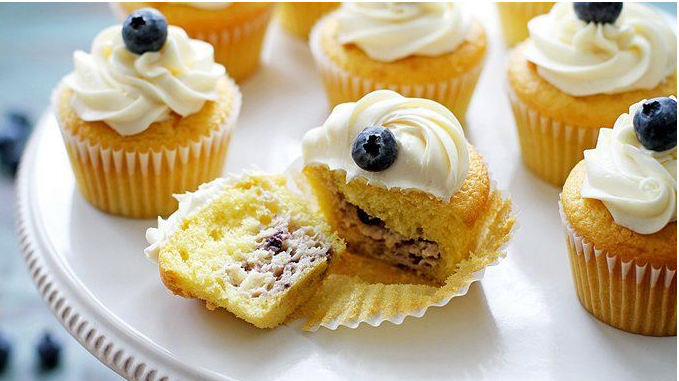 I really love finding new recipes for cupcakes so when I came across this recipe for blueberry cheesecake stuffed lemon cupcakes I was really impressed
lemon and blueberries together is a really great combination and these cupcakes certainly will be delicious I am sure with that wonderful cheesecake filling and soft vanilla frosting .. pure delight in one little cake
This great recipe has been brought to you by Girl Versus Dough on tablespoon.com website , thanks for sharing this recipe with us
Here below is a list of the ingredients you will need to make these cupcakes from the website
A lemony cupcake stuffed with sweet blueberry cheesecake and topped with a creamy vanilla frosting.
INGREDIENTS

 

1 box Betty Crocker™ SuperMoist™ lemon cake mix

1 cup water

1/2 cup vegetable oil

4 eggs, divided

1 package cream cheese (8 oz), softened

1/4 cup granulated sugar

1/8 teaspoon salt

2 tablespoons blueberry jam or preserves

1 container Betty Crocker™ Rich & Creamy vanilla frosting

Fresh blueberries, for topping (optional)
Store cupcakes covered in an airtight container in the fridge for up to 5 days.
Don't love blueberries? Swap the blueberry jam for your favorite, like raspberry or strawberry.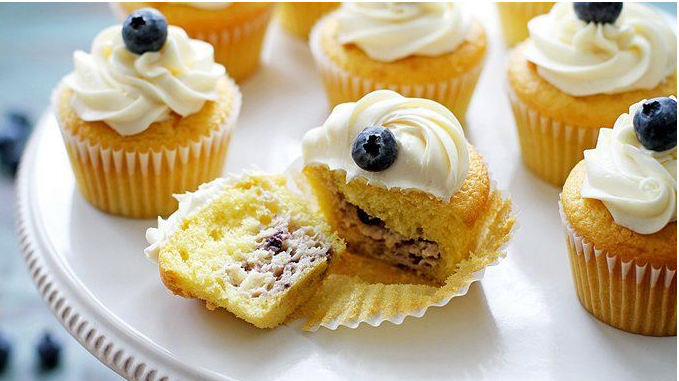 Photo source 
Original recipe source: tablespoon.com