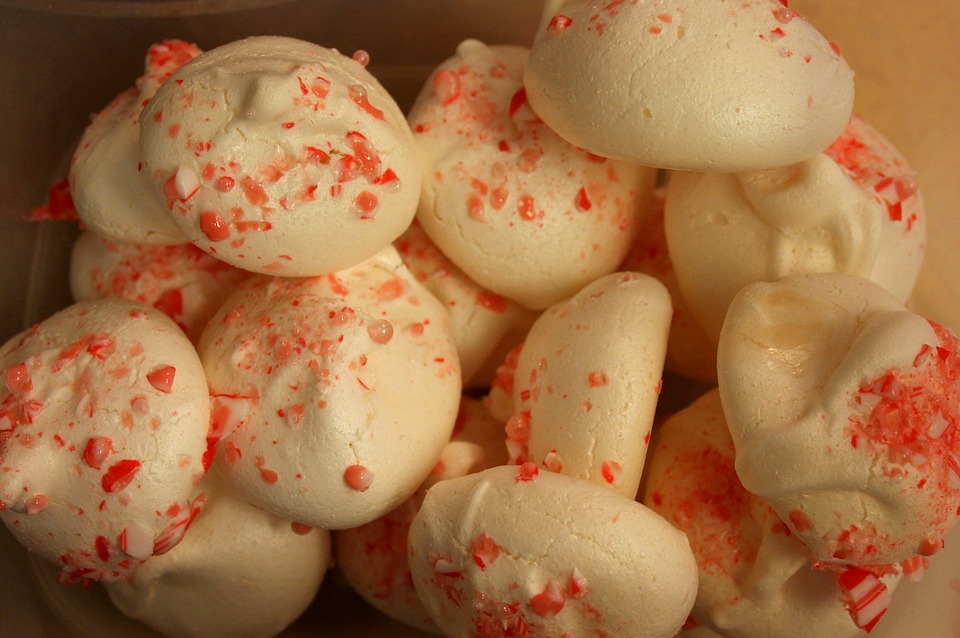 Make this holiday season more festive with these candy cane kisses. When you look at the ingredients, this recipe is cleaner and healthier compared to most candy canes that usually come with added chemicals, preservatives, and artificial coloring. This recipe makes 50-60 servings, enough for everyone when you're having a get together with family and friends. 
Candy canes are such a classic treat and synonym with the holiday season. But like I mentioned earlier, store-bought ones are most likely not healthy and full of sugar. I want to make something just as sweet but healthier for my kids this holiday season and something that will not ruin their teeth. 
You can literally put a variety of toppings on this meringue, dried or fresh fruits, melt some dark chocolate and dip them into it, for mommy and daddy, add a little rum to give it a little kick, not too much though. Or, you can add some organic food coloring to make it more colorful. 
Ingredients for Candy Cane Meringue
liquid from 1 can of organic chickpeas 
¾ cup coconut sugar (ground finely)
1-2 teaspoon freshly-squeezed organic beetroot juice (optional)
How to Make Candy Cane Meringue
First, preheat your oven to 210F and line a baking tray with parchment paper. In a large bowl, whisk the liquid from a chickpea with a stand mixer or electric beater until soft peaks form. Add the sugar gradually, beating thoroughly after each addition. Continue until you're finished with all the sugar, and the mixture has reached stiff peaks.
With the corner cut off, place the meringue into a piping bag or clean Ziploc bag. If using, add a couple of teaspoons of beetroot juice to the sides. Onto the parchment-lined baking sheet, pipe the meringue and bake in the oven for 2 hours until firm to the touch. Turn the oven off when done, open the oven door and let cool completely in the oven. Serve and enjoy. Best kept in an airtight container.
To see other recipes for Candy Cane Meringue, check out: 
https://www.blessthismessplease.com/candy-cane-meringue-cookies/
http://wallflowerkitchen.com/vegan-candy-cane-meringue-kisses/
https://www.medicalmedium.com/blog/candy-cane-kisses