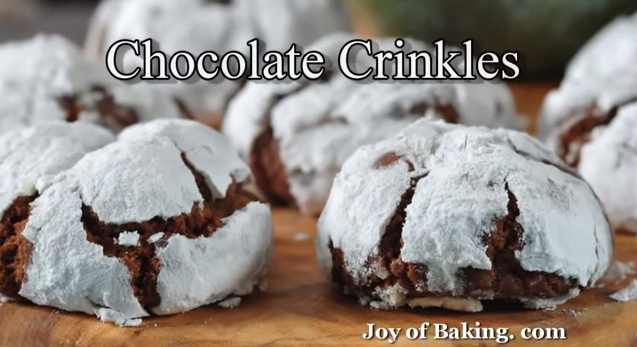 A really fab Chocolaty cookie recipe that has a fudge like consistence to them , great for that special occasion like Christmas etc , I love this recipe great if you are a chocolate lover like myself .. a very moreish cookie  so why not take a look at this recipe tutorial and have a go at making these cookies  yourself x
Here is a excerpt from Stephanie Jaworski of Joy of baking about these cookies
Chocolate Crinkles are a deliciously soft, fudge-like cookie that are encased in a generous coating of confectioners (powdered or icing) sugar. The name "Crinkle" probably refers to how the powdered sugar coating on the cookies "crinkles" or "cracks" as they bake, revealing a little of the chocolate cookie underneath.
click the link below to see how to make these cookies
Originally posted 2014-11-08 09:28:41.