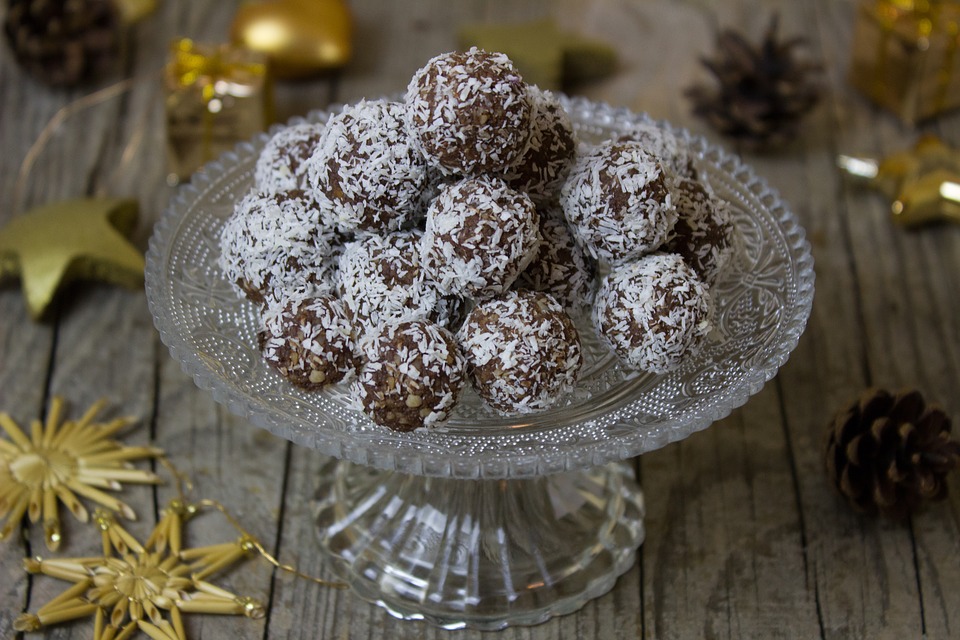 An absolute favorite in my home – this delicious and rum-flavored balls are a real treat for you. I love this recipe because it can be made in advance and serve it for several days because they can last to 5-6 days.
I love the preparation process because it will take a minimum of time, but will bring a maximum of pleasure. I love recipes that are made in just 5-10 minutes and are full of flavor. The elegant taste comes from the rum you are using in this recipe, and the exterior of the balls – shredded coconut adds a hint of exotic taste and finish to the recipe.
Also, this recipe is so kid-friendly that your kids will enjoy rolling up the dough – Yes it is that easy to prepare. The recipe travels well in a school lunch box, or you can simply have it as a snack later in the day. I assure you will enjoy the rum-flavored coconut balls recipe.
Ingredients for Coconut Rum Balls 
250 grams chocolate cookies 
400 grams condensed milk 
2 teaspoons rum extract 
½ cup of cocoa powder 
½ cup shredded coconut
pinch of salt
How to Make Coconut Rum Balls 
In a large bowl, place all of the ingredients and combine them with a wooden spoon until dough forms.
Roll some pieces into balls between your hands and roll them again in coconut flakes. Chill them well before serving. Enjoy!
To see other recipes for Coconut Rum Balls, check out: 
http://www.kitchme.com/recipes/coconut-rum-balls
https://www.taste.com.au/recipes/coconut-rum-balls/d8ce7cc7-3962-4470-acf0-3124eb53222f
https://cafedelites.com/easy-chocolate-coconut-rum-balls/