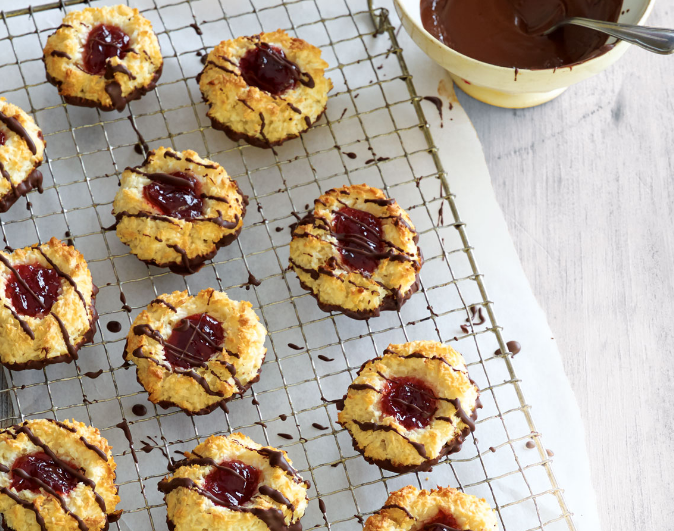 Cookies/biscuits are so good to make over a weekend to have with that hot chocolate or latte or whatever hot drink you prefer.. they are always great to have at hand in the cookie jar just for that perfect moment , so I wanted to find you some cookies/biscuit recipe that you might like to try .. how about these yummy Strawberry & Coconut Macaroons    .. they look so inviting don't they ?
This great recipe has been brought to you by realfood.tesco .com website, thanks for sharing it with us
Here below is a list of the ingredients you will need from the website
Strawberry and coconut macaroons
Get your bake on and delight your friends and family with this deliciously fruity new spin on a baking classic. Light, sweet coconut macaroons with a stawberry jam centre and a dark chocolate base.
Ingredients
200g (7oz) desiccated coconut
200g (7oz) condensed milk
1 tsp vanilla extract
1 large egg white
15 tsp strawberry jam
150g (5oz) dark chocolate, melted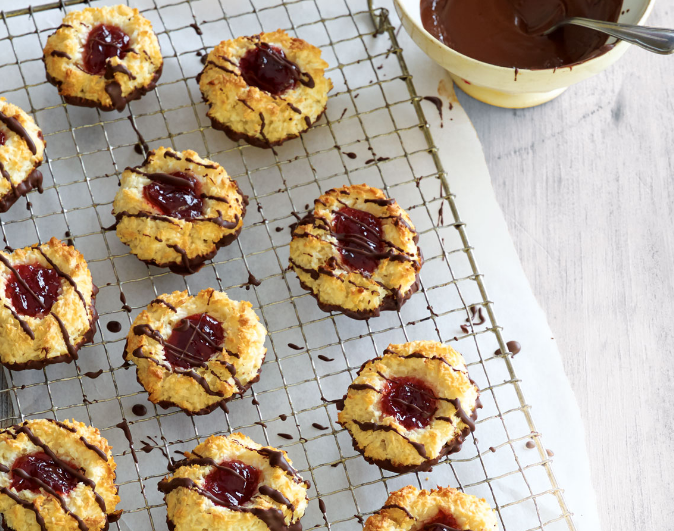 To Get The Recipe :https://realfood.tesco.com/gallery/10-best-biscuit-recipes.html