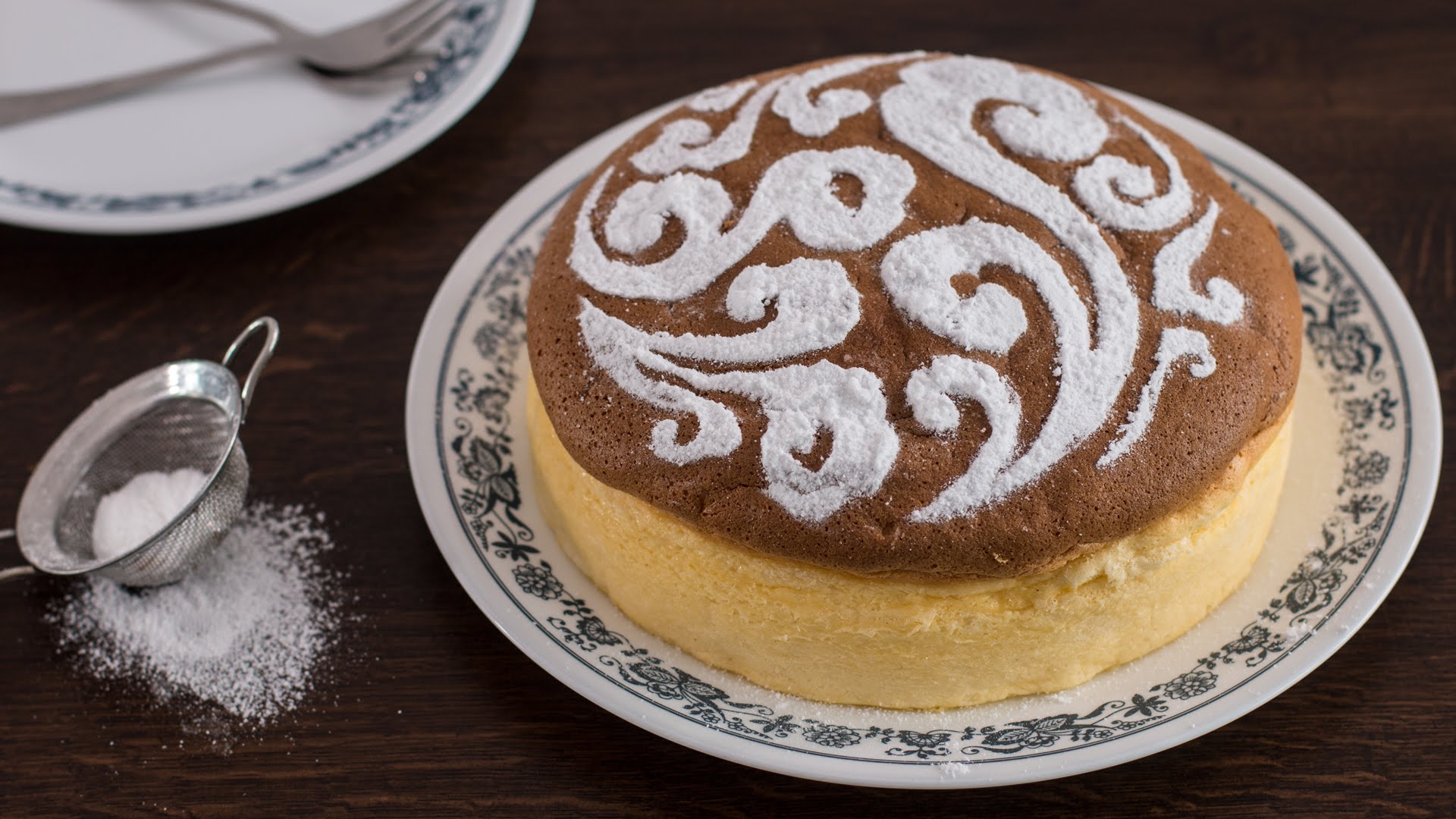 Cheesecake is so good to make for that special dinner party occasion or family get together so I was so pleased when I found this cheesecake recipe for a Japanese Cheesecake , that simply looks so delicious doesn't it ?
A wonderful recipe that looks so good you just have to give it a try
Japanese Cheesecake – a very delicate cheesecake, with a soft, moist, light and fluffy crumb, hardly to resist eating only one slice.
This great recipe has been brought to you by homecookingadventure.com website and Home Cooking Adventure on YouTube, thanks for sharing it with us
Here below is the recipe and video tutorial
Ingredients
Makes about 8-10 servings

6 eggs
9 oz (250g) cream cheese, room temperature
3 1/2 tbsp (50g) butter, room temperature
3 oz (100ml) milk
1/2 tsp (3g) vanilla extract, optional
1 tbsp (15ml) lemon juice
2 oz (60g) flour
2 1/2 tbsp (20g) cornstarch
1/4 tsp (2g) salt
2/3 cup (135g) sugar
Directions
Preheat oven to 325F(160C). Lightly grease an 8 inch (20cm) springform pan and line the bottom and sides with parchment paper. The sides need to be about 4 inch (10cm) in height. Wrap the pan with 2 layers of heavy duty aluminum foil.
Separate the egg whites from the yolks.
Melt cream cheese, butter and milk over a double boiler. Remove from heat and add vanilla extract. Let it cool. Add the egg yolks and lemon juice and then sift the flour, the cornstarch and salt over the mixture. Whisk until well combined.
Star whipping the whites until foamy. Gradually add sugar and whip the whites until soft peaks form.
Gradually fold the whipped whites into the cream cheese mixture.
Pour the batter into the prepared pan, tap the pan to release air bubbles,  place the pan into a larger pan and place in the oven.
Pour hot water until about half way up the sides of the pan.
Bake for 1 hr and 10 minutes until golden brown and then turn off oven and leave the cheesecake in the oven with the door slightly opened for 15-30 minutes.
The cake deflates a little bit and pulls away from the sides of the pan.
Remove the pan from the oven and let it cool. Transfer into a serving plate and refrigerate for 4 hours or overnight.
Dust with powdered sugar before serving. Cut with a hot knife.