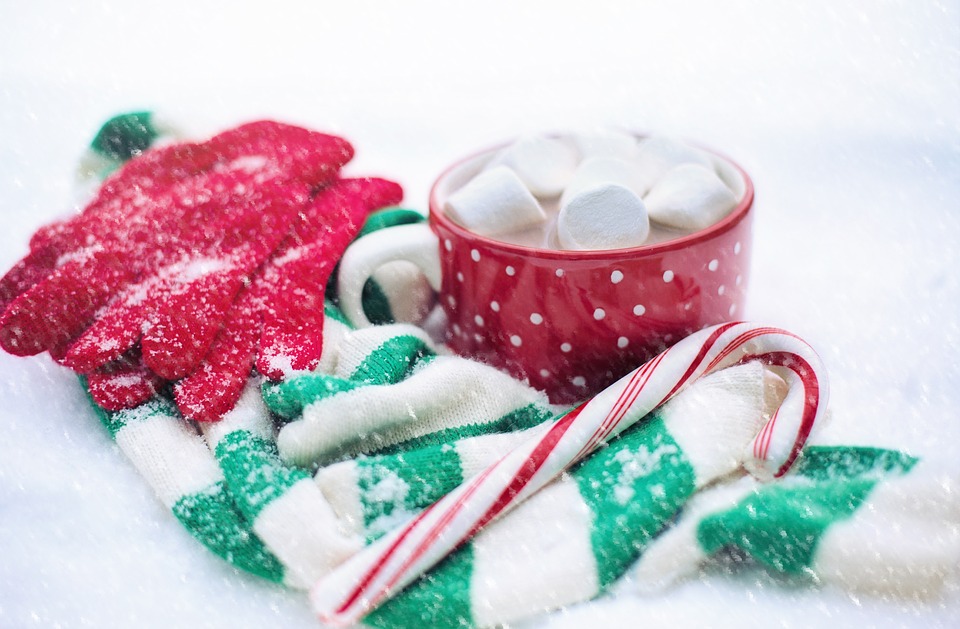 A simple homemade hot chocolate treat you can enjoy for the cold weather. The combination of cocoa powder and chocolate chips makes this hot chocolate drink creamier. 
Enjoy it with Cinnamon Star Cookies or Christmas Gingerbread Cookies.
Ingredients
2 cups whole milk
2 tablespoons unsweetened cocoa powder
2 tablespoons granulated sugar
1/4 cup bittersweet chocolate chips
1/4 teaspoon vanilla extract
marshmallows
How to Make Homemade Hot Chocolate
In a saucepan, combine milk, cocoa powder, and sugar and place on a stove over medium heat. Whisk until the milk is warm but not boiling. Add the chocolate chips and continue to whisk until chocolate chips melt. Turn off the heat and add vanilla extract. Stir and serve immediately. Garnish with marshmallows.
To see other recipes for Hot Chocolate, check out: