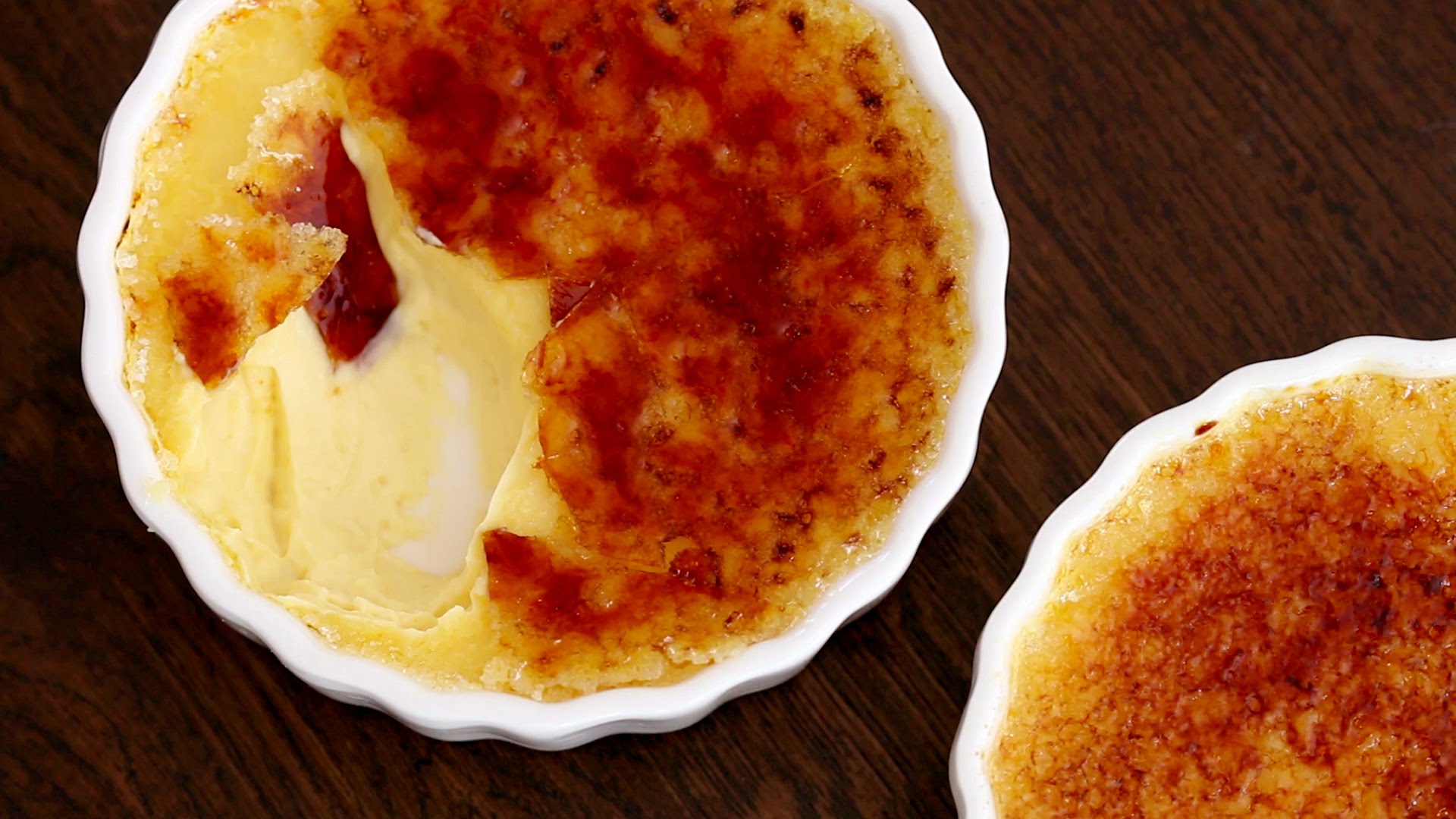 Crème brûlée is one of those desserts that is a wonderful dinner party dessert as it is delicate and creamy and finishes of that dinner party perfectly,
It has that air of grandeur about it I think that is why it is in my top 3 desserts that I love
When starting out in catering this was one of the desserts that would often be serve at many dinner parties that I would cook for and I have any fond memories because of this wonderful dessert that is fit for those special occasions
This great recipe has been brought to you by homecookingadventure.com website and Home Cooking Adventure on YouTube, thanks for sharing it with us
Here below is the recipe and video tutorial
Creme Brulee is a French dessert consisting of a rich and soft custard made with cream and yolks and topped with a crispy layer of caramelized sugar. It is really easy to prepare, you need only 4 basic ingredients and it takes only few minutes to prepare.
Ingredients
Makes 4 servings

6 egg yolks, room temperature
1/2 cup (100g) sugar
1 1/2 tsp (7g) vanilla extract
2 cups (500g) whipping cream (35% fat)
4 tbsp (60g) sugar, for caramelizing the top
Directions
Preheat oven to 300F (150C).
In a medium bowl, whisk together the egg yolks with sugar and vanilla until thick, creamy and pale yellow colored.
Place the cream into a saucepan and heat until just begins to boil at the edges. Pour little at a time over egg yolks mixture while stirring continuously.
Place 4 (8oz-220g) ramekins into a larger pan. For easier pouring transfer the mixture into a pitcher. Pour the mixture evenly into the ramekins. Place on the even rack and pour hot water into the pan until  halfway up the sides of the ramekins.
Bake for about 30-35 minutes until set and trembling into the center.
Remove the ramekins from the hot water and let cool at room temperature. Refrigerate for at least 2 hours or overnight.
Before serving spread 1 tbsp (15g) sugar on top of each ramekin. Use a torch to melt the sugar and create a crispy crust.
Let it set for about 5 minutes before serving.