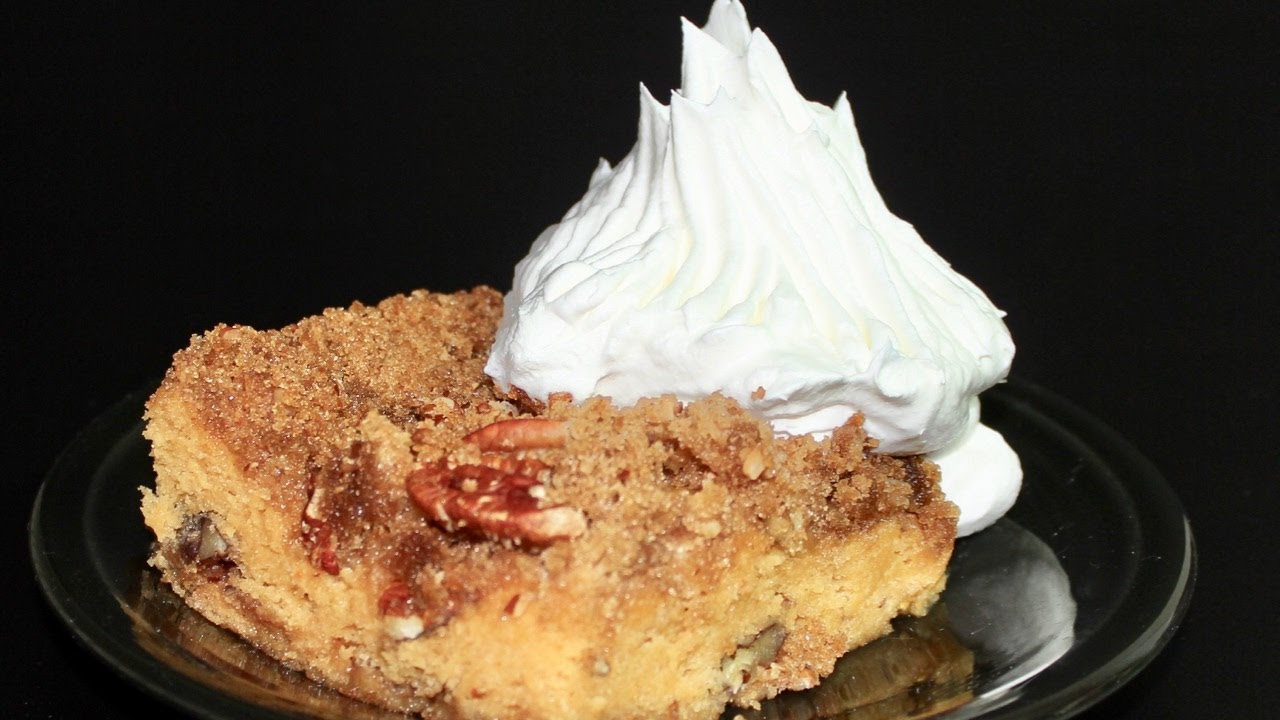 What a fantastic looking cake to make is this Double Toffee Delight Cake, if you love toffee flavour then this is most certainly the cake for you to make so why not check it out .. a great cake to make over a weekend I think
The video and the recipe are below which is great to have both at hand
This great recipe has been brought to you by Michael's Home Cooking  on YouTube , thanks for sharing this recipe with us
Here below is the recipe and video tutorial both from the YouTube channel
Ingredients:
Topping/Filling
1 and 1/2 cups packed brown sugar
1 Tablespoon cinnamon
1 cup pecans, chopped a bit
Batter:
2 cups all purpose flour
1 Instant Butterscotch Pudding (3.4 oz)
1 Instant Vanilla Pudding (3/4 oz)
2 teaspoons baking powder
1 teaspoon salt
1 cup sugar
1 teaspoon vanilla extract
1 cup water
3/4 cup vegetable oil
4 eggs (room temperature)
Mix your topping/filling together in a medium size bowl.
Mix your cake batter ingredients all at once for 2 minutes on high speed.
Grease a 9 X 13 pan with butter.
Add 1/3 of your cake batter into your baking pan.
Add 1/3 your brown sugar mixture onto the top of the cake batter.
Add the rest of your cake batter for your next layer.
Add the rest of your brown sugar pecan mixture
Bake in a preheated 350F oven for 45 to 50 minutes till cake starts to separate from side of baking pan.
Cool and serve with Cool Whip or freshly whipped cream, this is a MUST!