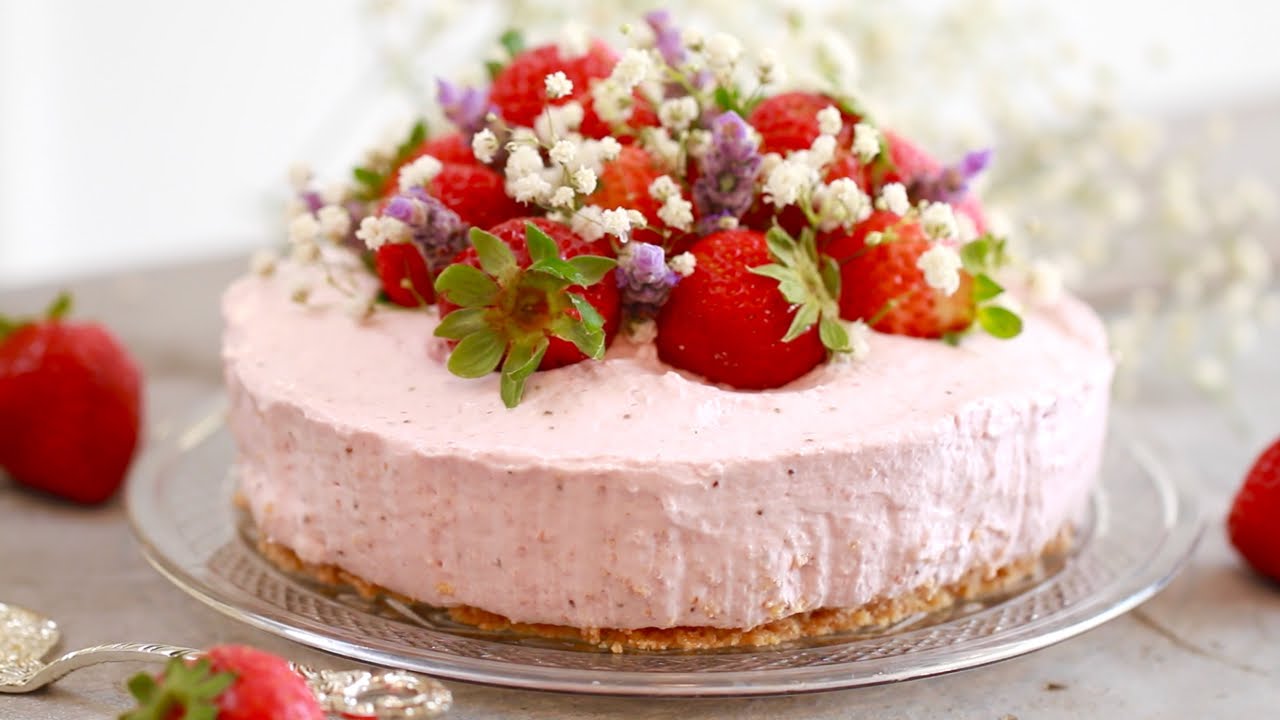 This No-Bake Strawberry Cheesecake will become a big hit at your summer party. Fresh strawberries taste amazing, especially during the summer season.

Using a food processor makes this cheesecake easier to prepare, not to mention lesser dishes to clean. Also, there is no need to turn your oven and add more heat to your kitchen.This cheesecake is also a feast for the eyes with those extra strawberries on top, baby's breath, and lavender.

Ingredients for No-Bake Strawberry Cheesecake
For the Crust:
3 cups graham crackers, crushed
1 cup butter, melted

For the Filling:
3 cups strawberries, hulled
1/3 cup granulated sugar
1 1/2 cup whipping cream
3 cups cream cheese

For Garnish:
extra strawberries
baby's breath, optional
lavender for garnishing, optional

How to Make No-Bake Strawberry Cheesecake

Put graham crackers in the food processor and pulse until it turns into crumbs. Add melted butter and blend until combined. Press down the mixture on a 9-inch springform pan and refrigerate while working on the filling.

Using the same food processor, puree strawberries and sugar. Add cream cheese and process until smooth, and then the whipping cream until mixture has thickened.

Pour cream cheese filling into the prepared crust. Cover the cheesecake with plastic wrap or aluminum foil and refrigerate overnight until firm.

To see the original recipe that inspired this one, check out the recipe for No-Bake Strawberry Cheesecake found at Gemma's Bigger Bolder Baking.