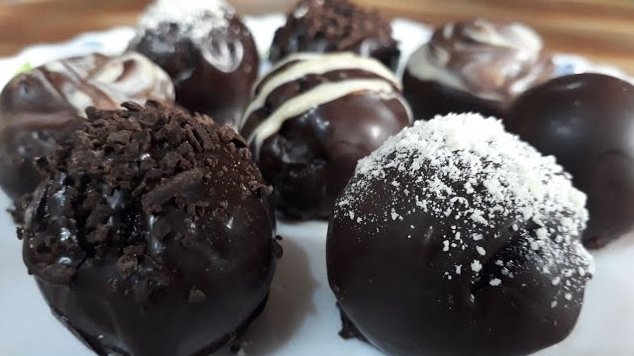 Looking for an easy dessert? These no-bake Oreo balls are just perfect for a gift to your loved ones, or just to give a treat to yourself. You can get creative with chocolate toppings, which makes this recipe kid-friendly.
Have you ever noticed that the best recipes, most delicious ones have the minimum of ingredients? These no-bake Oreo balls have just a few ingredients and their preparation involves the minimum of time. They are rich and decadent with a maximum amount of cooking involved.
It is a great contrast of the hard chocolate shell on the outside and soft and chewy Oreo part in the inside. This represents a perfect recipe for those who like something to do in less than 10 minutes and for every occasion, whether it is a birthday party, family gathering or just satisfying your taste buds.
This recipe will become an all-time favorite in your house because they are dangerously easy to make and extremely tasty. This recipe can also work well with different varieties of Oreos.
Ingredients for No Bake Oreo Balls 
15 Oreo cookies
2 teaspoons confectioner sugar ( icing sugar)
1 teaspoon butter
3 teaspoons milk
100 g. white chocolate
100 g. dark chocolate
How to Make No Bake Oreo Balls
First, remove the cream filling in Oreo cookies and set aside.
Then, in a food processor place in Oreo cookies, confectioner sugar, butter, and milk and pulse everything together until soft dough forms.
Form little balls from the dough and roll them out with the help of your hands.
In a bowl over a saucepan with simmering water melt white and dark chocolate separately and coat balls in the melted chocolate. Decorate each Oreo ball with chocolate on top.
To see the original recipe that inspired this one, check out the recipe for No Bake Oreo Balls found at Cooking Lovers.