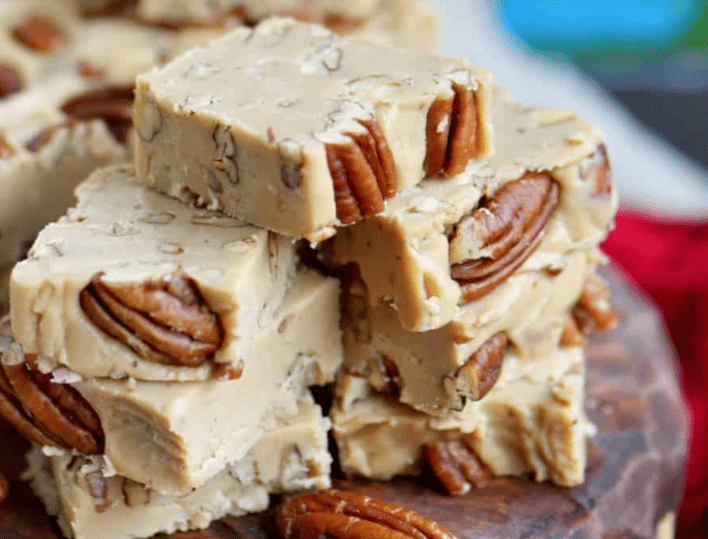 I was so pleased when I came across this recipe for Penuche a great candy to make for the holidays so why not check out this recipe and make some just in time to give as a home made gift by placing some in a pretty bag or just to make it for family or friends when they visit
Here below is an excerpt about what Penuche is from wikipedia.org
Penuche (Italian: panucci) is a fudge-like candy made from brown sugar, butter, and milk, using no flavorings except for vanilla.

Penuche often has a tannish color, and is lighter than regular fudge. 

It is formed by the caramelization of brown sugar; thus, its flavor is said to be reminiscent of caramel. 

Nuts, especially pecans, are often added to penuche for texture, especially in the making of penuche candies. 

It is primarily a regional food, found in New England and some places in the Southern United States, though in the latter it goes by different names, including creamy praline fudge, and brown sugar fudge candy.
This great recipe has been brought to you by momontimeout.com, thanks for sharing it with us
Here below is an excerpt and a list of the ingredients you will need from the website
This wonderfully easy Penuche recipe will blow you away with it's amazing brown sugar flavor and creamy texture!
Ingredients
1 cup unsalted butter (plus additional for buttering parchment)
2 cups packed brown sugar
½ cup whole milk
1 tsp vanilla extract
3½ to 4 cups sifted powdered sugar
1½ cups coarsely chopped pecans (plus additional for topping if desired)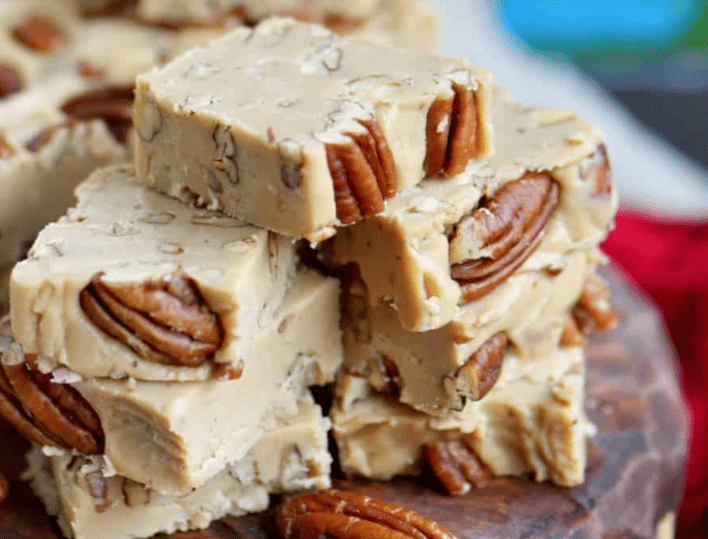 To get the full recipe please use the link below