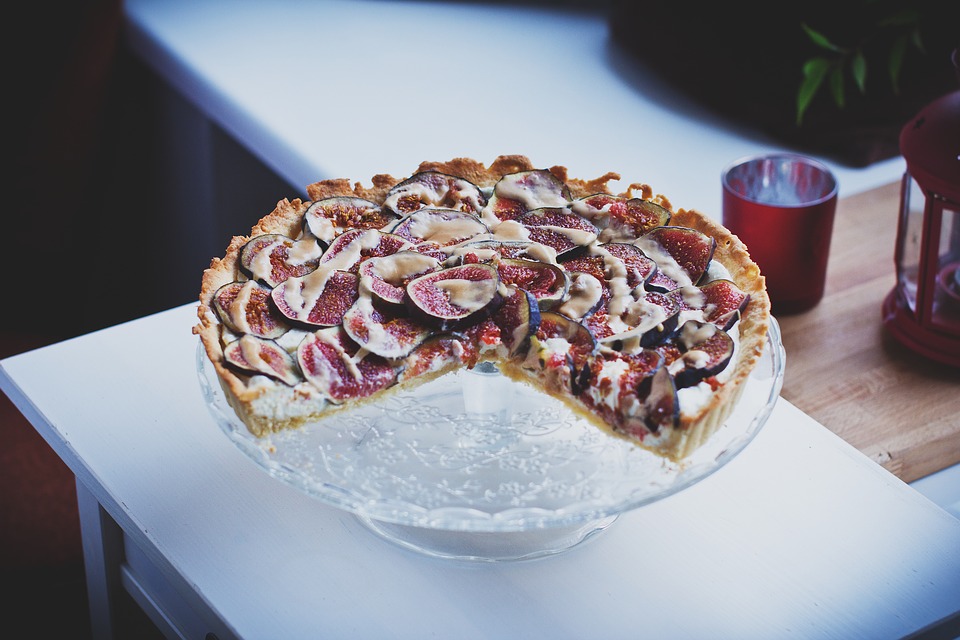 I love it when I share fast recipes that are so delicious and so easy to be to put together. This Fig and Mascarpone Pie recipe is one of those recipes. 
I love recipes that can give you a chance to make something in advance, so you will have more free time to do other stuff. In this recipe, the pie shell can be made even a day before, and right before the guest will arrive, you only need to whip up the filling and decorate the cake with fresh sliced figs, which part will take only 7 minutes – believe it or not. 
The freshness from the figs and the filling make this pie super delicious and last-minute guest's friendly recipe for those who want to show off a little bit more before guests. Be aware that when you bite into this deliciousness, you will have amazing flavors in your mouth happening – the buttery and flaky crust of the pie, the most delicious mascarpone filling, and freshness from the figs and light caramel drizzle on top. Enjoy every bite of it. 
Ingredients for Fig and Mascarpone Pie 
For the crust: 
 1 ¼ cups of all-purpose flour 
 2 tablespoons icing sugar 
 pinch of salt 
 8 tablespoons cold butter, cut into cubes 
 3 tablespoons of ice water 
For the pie filling:
 2/3 cup mascarpone cheese 
 5 oz. cream cheese softened
 ¼ cup honey 
fresh figs for decoration
 light caramel sauce for drizzle 
How to Make Fig and Mascarpone Pie 
First, preheat your oven to 400F/200 C degrees. 
In a large bowl, scrub with your fingers flour, icing sugar, salt, and butter. Scrub it until sand consistency forms. Add in slowly water until soft dough forms. Create a bowl and wrap it in a plastic wrap and place it in the fridge for about 30 minutes. 
Roll out the dough and put it over a tart pan, pressing it well on the sides of the pan so you can make the double crust. Remove any excess dough on the sides of the pan and bake the pie shell for about 15-20 minutes. Let it cool completely and start with the filling. 
To prepare the filling in a large blender combine: mascarpone cheese, cream cheese, and honey and blend until combined and smooth. 
Pour the filling into the pie shell and smooth it evenly with a spatula. 
Decorate the whole pie with freshly sliced figs and a drizzle of light caramel sauce. Enjoy. 
To see other recipes for Fig and Mascarpone Pie, check out: 
http://goboldwithbutter.com/fig-and-mascarpone-pie/
https://www.berkeleyside.com/2015/09/14/fresh-figs-and-mascarpone-a-cardamom-custard-pie