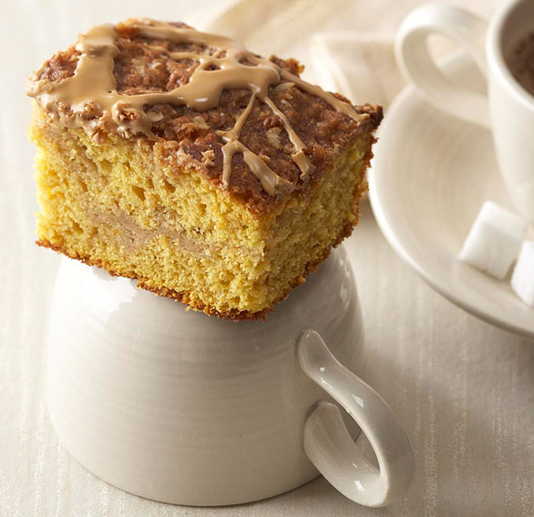 Coffee cakes are popular when it comes to baking, there are many different combinations of the classic coffee cake so I wanted to find you some coffee cake recipes that I just know you will love .. so here is a  Pumpkin Latte Coffee Cake recipe for you to try
Wonderful sweet coffee cakes just waiting for you to make them to have for breakfast or  an after-dinner treat, or even for a simple midday snack… all sounds so good to me what about you ?
This great recipe has been brought to you by bhg.com website , thanks for sharing it with us
Here below is a list of the ingredients you will need and a excerpt too both from the website
Embrace your favorite fall coffeehouse classic in this earthy pumpkin coffee cake recipe. We love it so much, it's one of our Test Kitchen's favorite recipes!
Warm spices blended with earthy pumpkin make this coffee cake perfect for an autumn brunch. When purchasing canned pumpkin for this recipe, be sure to buy pure canned pumpkin puree, not pumpkin pie filling.
Pumpkin Latte Coffee Cake
Coffee Drizzle
Streusel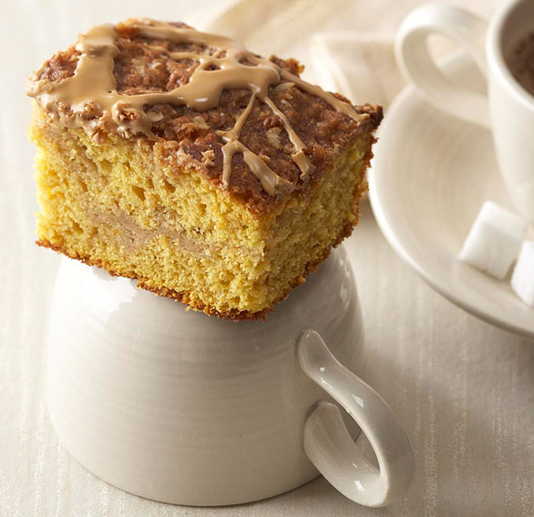 To Get The Recipe :http://www.bhg.com/recipe/coffee-cakes/pumpkin-latte-coffee-cake/