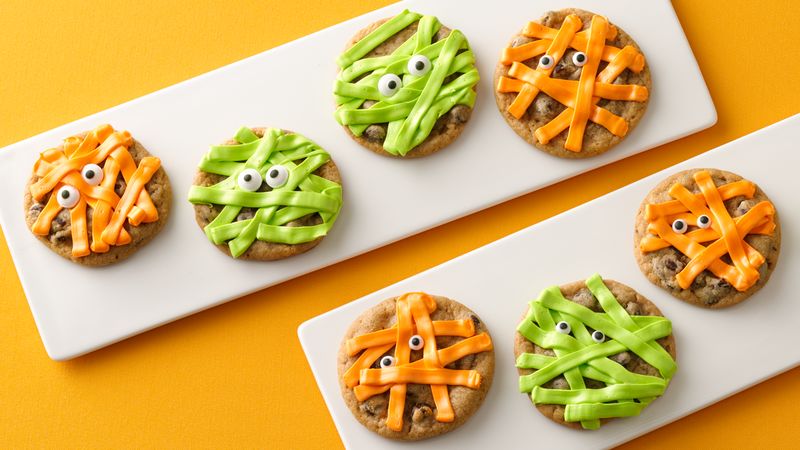 Making cookies with children is great fun and seeing as it will soon be Halloween why not have a go at making these mummy cookies with them?
They are easy to make as it is using a cookie dough mix but of course you could make your own cookie dough from scratch and just decorate them like mummy as seen in this recipe
I really love this cookie idea it is such fun
This great recipe has been brought to you by pillsbury.com website, thanks for sharing it with us
Here below is a list of the ingredients you will need
These bright and colorful Mummy Cookies are a fun twist on traditional mummies. Fun to decorate, and yummy to eat.
Ingredients
1 package Pillsbury™ Ready To Bake!™ refrigerated chocolate chip cookies 
SAVE $
1 container (1 lb) vanilla creamy ready-to-spread frosting
Neon orange and green food colors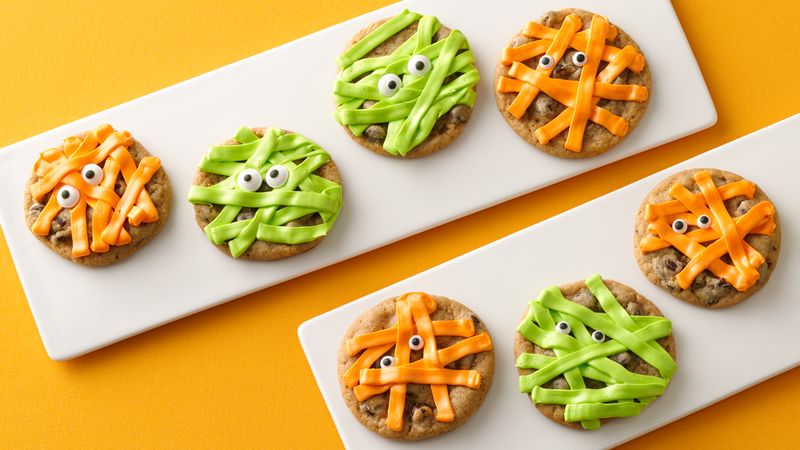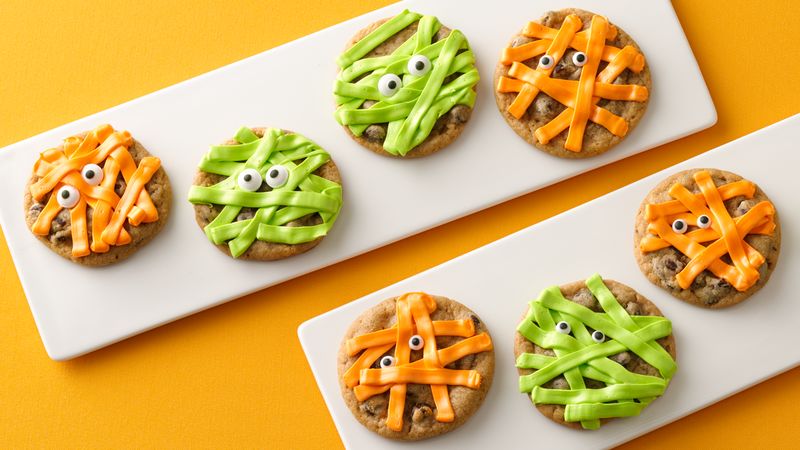 To Get The Full Recipe Please Use The Link Below