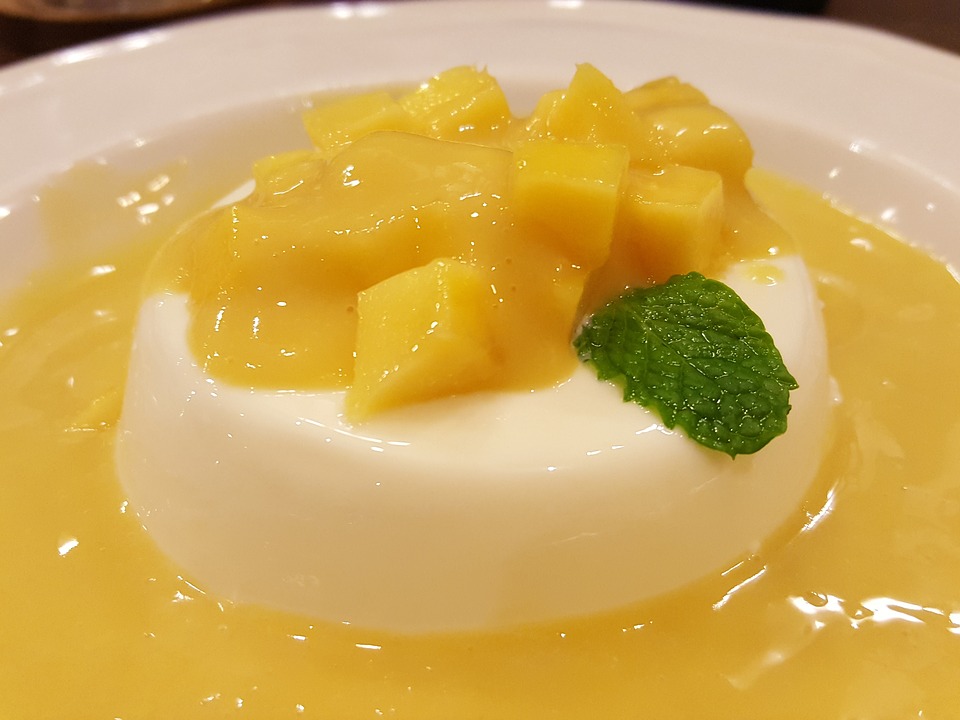 If you are craving for something so light and refreshing at the same time, you are all ready to go with this fresh mango and coconut pannacotta recipe. All you need is a few simple ingredients, and you will end up having something delicious for dessert today. 
This Italian classic, pannacotta, is basically so simple to make. It is cream, gelatin, the flavor of your choice, and delicious fruit sauce on top of it. Even the once who are beginners in the kitchen can make this so simple and yummy dish. The freshness not only comes from the cream and from the cold dessert itself but also from the super delicious fruit sauce that you are going to pour on top of the pannacotta. 
While you will bring this dish to the table, you will just receive so many great words about the recipe, and people won't stop asking you for the recipe. Even the pickiest eaters will enjoy the recipe and will go crazy for it. 
Ingredients for Mango and Coconut Panna Cotta 
For the Panna Cotta: 
 450 ml. double cream 
 450 ml. coconut cream 
 oil for brushing the tins 
 4 leaf gelatin sheets 
 ½ cup granulated sugar 
For the mango sauce on top:
 2 ripe mangos, cut into small chunks 
 2 lemons, zest, and juice out of them 
 1 tablespoon of caster sugar 
 1 teaspoon of vanilla extract 
How to Make Mango and Coconut Panna Cotta 
In a saucepan over medium heat add in the double cream, coconut cream, and granulated sugar. Bring this mixture to almost to a boil. 
Soak up the gelatin leaves aside and add them into the hot mixture. Stir until melted and dissolved and brush several bowls with oil. Pour the Panna Cotta mixture in the bowls and let them set in a cool place. 
In a saucepan over medium heat add in mango chunks, sugar, vanilla, zest and juice of lemons. Stir until almost the water is evaporated. 
Remove the panna cotta from the bowls and serve in a serving platter. On top of it, pour in some mango sauce and enjoy. 
To see other recipes for Mango and Coconut Panna Cotta, check out:
http://www.foodireland.com/recipes/coconut-pannacotta-with-mango/
https://www.olivemagazine.com/recipes/coconut-panna-cotta-with-mango-salsa/
https://food.ndtv.com/recipe-mango-and-coconut-pannacotta-571787