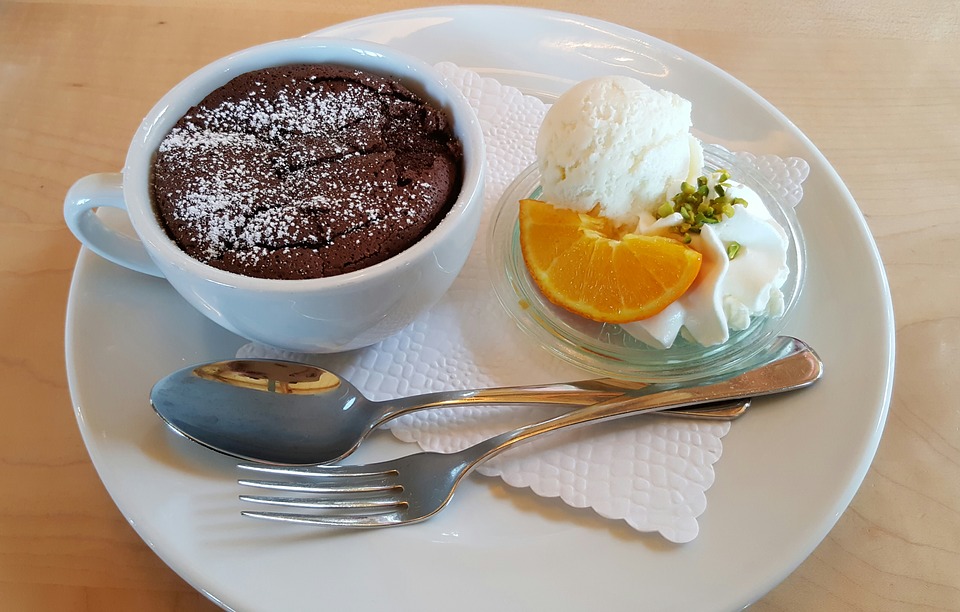 This is one of the recipes that you can make to satisfy those urgent cravings for something sweet. Because who wouldn't want a splendid dessert that can be made in just 5 minutes? The best thing is that you already have the needed ingredients, which makes the process even easier and more convenient for you. As soon as you read the recipe you would want to run off to the kitchen, amazed by the simple process of making. Certainly, the best thing about this tasty dessert is that everything happens in only one mug, from start to finish.
All you have to do is to mix the ingredients in it, pop it in the microwave, and you are done. You will get to enjoy this dessert from your favorite mug as well, so this means that you will have less dishwashing to do. 
Just because it is simple, it does not have to mean that it will not be presentable. Serve it with a scoop of vanilla ice cream on the side for complete pleasure and aesthetic presentation. 
Ingredients for Moist Chocolate Cake in a Cup 
¼ cup all-purpose flour 
 2 tablespoons cocoa powder 
 ¼ teaspoon baking powder 
 2 tablespoon granulated sugar 
 ½ teaspoon salt 
 ¼ cup milk 
 3 tablespoons vegetable oil such as canola oil 
 icing sugar for decoration
How to Make Moist Chocolate Cake in a Cup 
Get ready several cups of coffee. Butter them and dust them with flour. Set them aside. 
In a large mixing bowl, add in the dry ingredients: flour, cocoa powder, salt, sugar, and baking powder. Whisk in the wet ingredients: milk and oil and stir well until fully combined and well incorporated. 
Pour the batter in the prepared coffee cups and microwave it on high for about 70 seconds. 
Dust it with icing sugar and enjoy. 
To see other recipes, check out: 
https://cleobuttera.com/cakes/molten-chocolate-mug-cake/
https://www.tablefortwoblog.com/the-moistest-chocolate-mug-cake/
https://heatherlikesfood.com/hot-fudge-mug-cake/