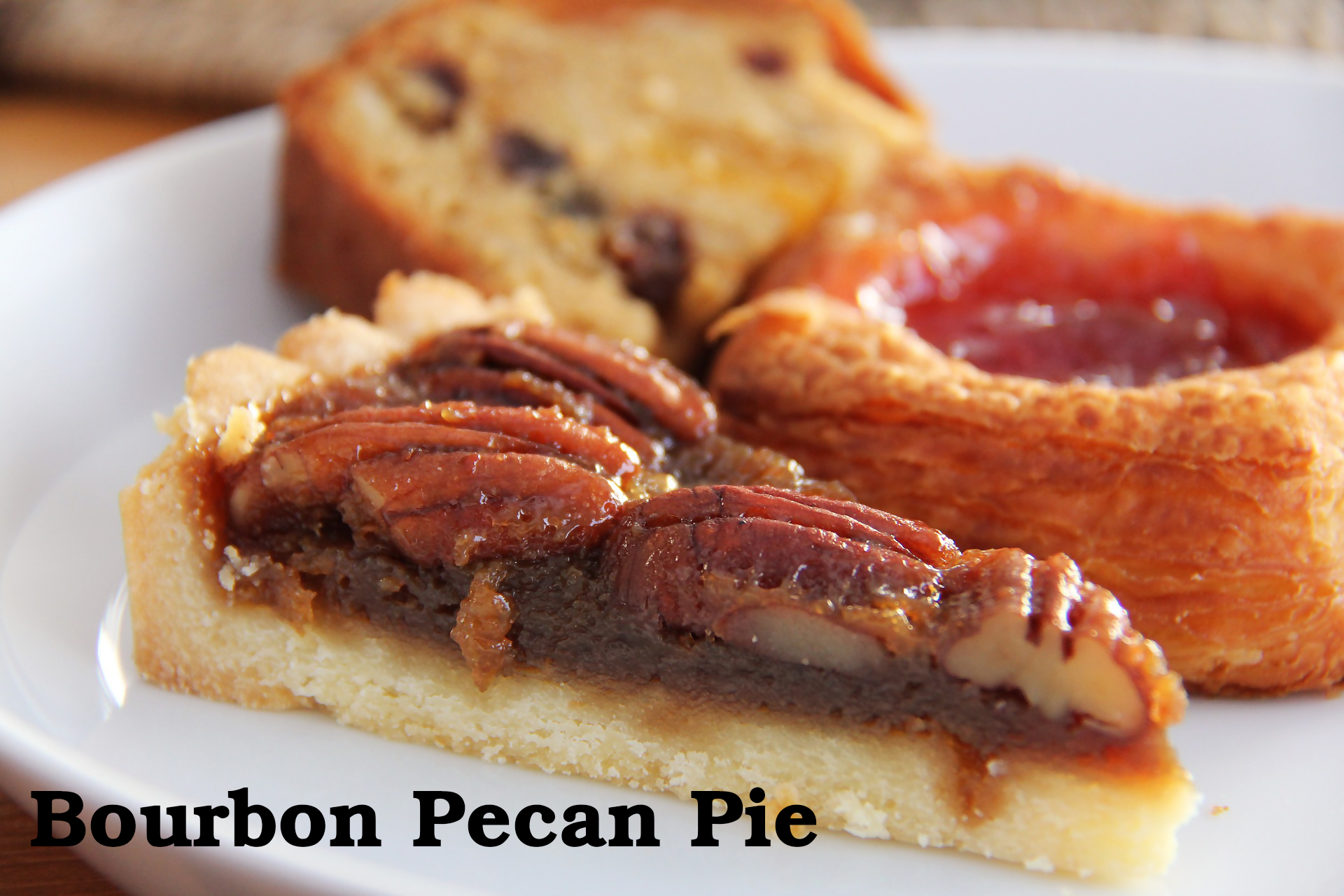 This Bourbon Pecan Pie has a taste like that of that dark caramel and roasted nuts. But what gives it that special drop of taste is the bourbon. The taste will leave a lasting impression on your taste buds. If you bake this for your friends, they'll come for it again.
I'm not sure if this is a child-safe recipe though, as it does have a bit of bourbon. It is not a large amount and will definitely not affect them, but it still adds to the taste and kids can develop cravings for certain things.
I do enjoy my bourbon, in safe quantities of course. I also enjoy a good Pecan Pie. I couldn't believe how much taste the bourbon added. It's unreal.
This is a very easy recipe, so you won't need any special cooking instruments. You won't even need a rolling pin to prepare this. It's that easy.
You'll need a total of approximately 1 hour and 25 minutes to prepare this recipe. Approximately 25 minutes of preparation and 1 hour of oven time. In that time, you'll create one 9-inch pie.
Ingredients for Bourbon Pecan Pie
PIE CRUST:
2 cups all-purpose flour
1/3 cup packed light brown sugar
3/4 teaspoon fine sea salt
1 stick plus 7 tablespoons unsalted butter, melted and cooled
FILLING:
1/2 cup granulated sugar
1/4 cup packed light brown sugar
1 1/2 teaspoons all-purpose flour
1/2 teaspoon fine sea salt
4 large eggs
1 1/2 cups cane, sorghum or dark corn syrup, or honey
2 tablespoons bourbon
1 1/2 tablespoons unsalted butter, melted
1 1/2 teaspoons pure vanilla extract
1 3/4 cups unsalted pecan halves (1/2 pounds)
How to Make Bourbon Pecan Pie
Make the Pie Crust
Take out a bowl and beat together the flour with the brown sugar and salt. Then add in the butter while stirring, until the dough comes together into a ball. After that, transfer the dough to a deep 9-inch glass or ceramic pie plate. Using your hands, press the dough to the bottom and up the side of the pie plate, up to the rim.
Crimp the edge with a fork or your fingers. Refrigerate for at least 20 minutes.
Make the Filling
Preheat the oven to 350°F. Grab a bowl and whisk both sugars with the flour, salt, and eggs until smooth. Then mix in the syrup or honey. Add the bourbon, butter, and vanilla and fold in the pecans.
Pour the filling into the chilled crust. Then, transfer the pie to a foil-lined baking sheet. Cover it loosely with foil and bake it for 1 hour, or until the filling is nearly set. Take out the pie and let it cool completely before serving.
Here are some other tasty recipes like this one to try:
Recipe from the New York Times