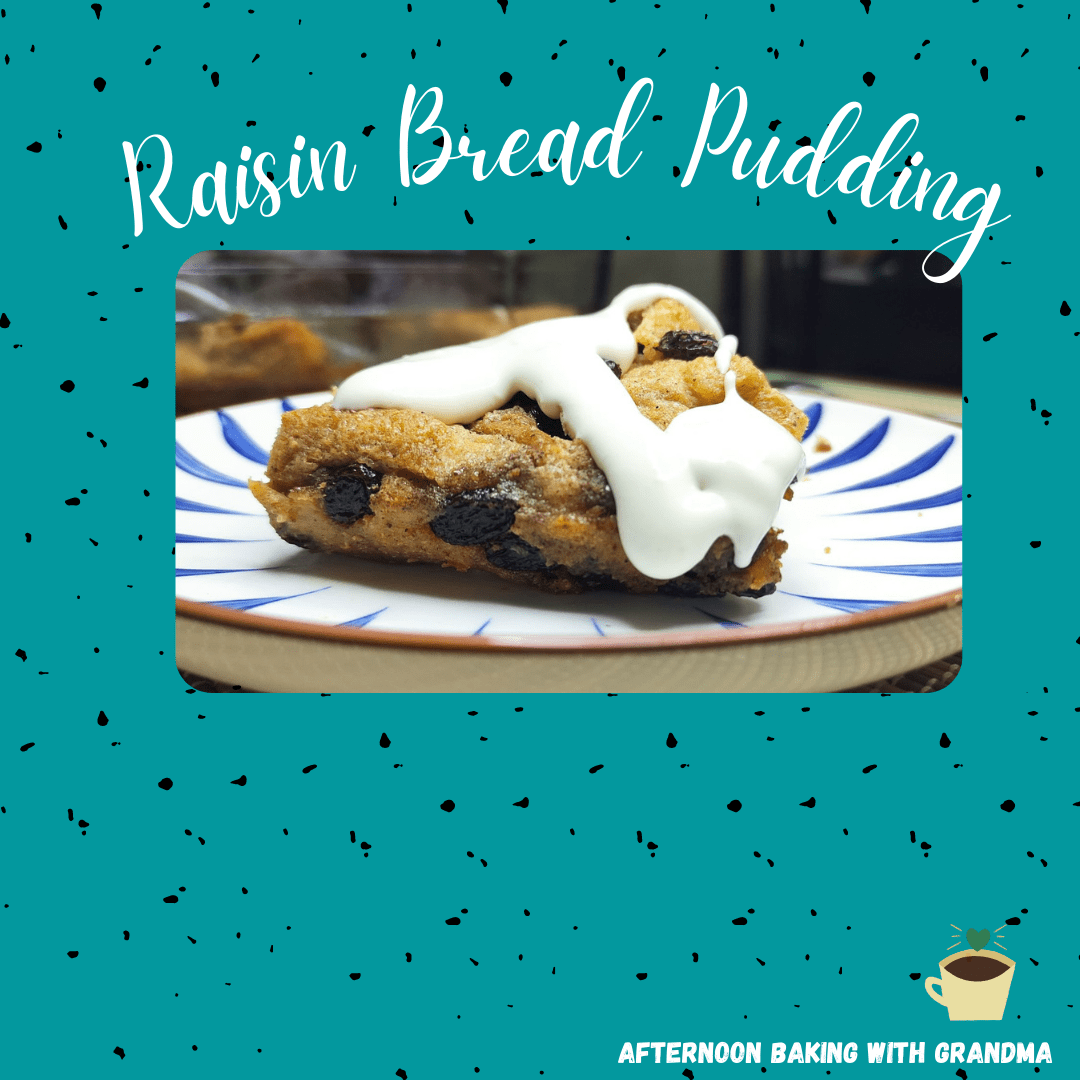 Bread pudding is a simple and delicious way to reduce your food waste. Instead of throwing your old bread, you can make this Raisin Bread Pudding Recipe. You can add nuts such as pecan and walnuts if you like. When serving, you can top it with vanilla ice cream or pour over some heavy cream or whipped cream and sprinkle a bit of cinnamon for garnish.
Ingredients for
Raisin Bread Pudding
7 slices bread, cubed
2 cups evaporated milk
¼ cup butter
2 eggs, beaten
½ cup brown sugar
½ teaspoon cinnamon
½ teaspoon nutmeg
¼ teaspoon salt
1 teaspoon vanilla
½ cup raisins
Optional for Toppings:
heavy or whipped cream
vanilla ice cream
How to Make Raisin Bread Pudding 
Preheat the oven to 350°F / 180°C.
In a saucepan, heat the evaporated milk and butter over medium heat until the butter is melted. Set aside.
In a large bowl, mix eggs, sugar, cinnamon, nutmeg, salt, vanilla, and raisins. Add the bread cubes and pour the hot milk, and give it a stir.
Transfer mixture in a baking dish and bake for 40-50 minutes or until the knife inserted comes out clean. Serve with vanilla ice cream or heavy cream.