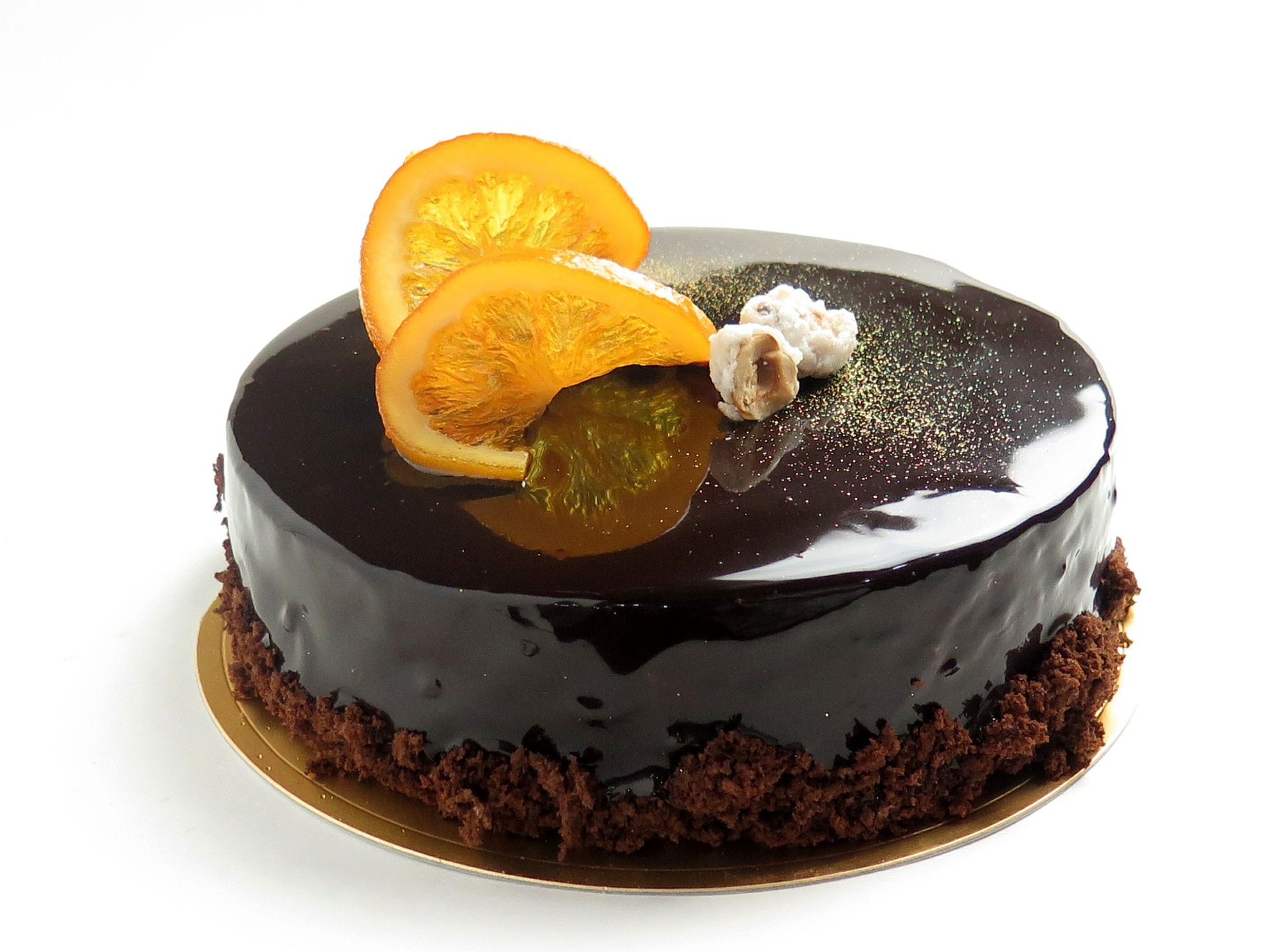 You will love this gorgeous and delicious cake. Covered in dark chocolate ganache and topped with fresh orange and chia seeds, it's heaven. If you haven't tried chia seeds, this is the recipe to try them. A perfect dessert for any occasion and the 12 slices that this recipe can make will be gone in a flash.
My husband and I have a thing for dark chocolate, it's that we just can't get enough of it. Now, my kids are obsessed with dark chocolate too. So, I created this recipe to make something special for my family that I know they will enjoy.
This slice of heaven is already delicious as is but don't be afraid if you want to add a little twist of your own to it. I crushed some cocoa puffs and sprinkle them on top of the cake slice, and my little boy just loved it.
Ingredients for this Dark Chocolate Orange Cake Recipe
3 oranges
8.8 oz. plain flour
3 medium eggs
0.8 oz. cocoa powder
1 cup sunflower oil
1 ½ teaspoon baking powder
1 teaspoon orange essence (optional)
2.8 oz. dark chocolate (70%)
0.7 oz. chia seeds
8.8 oz. caster sugar
3 tablespoons apricot jam
For the chocolate ganache:
8.8 oz. dark chocolate (70%)
1.2 cup double cream
How to Make this Dark Chocolate Orange Cake Recipe
Melt the chocolate and let it cool down. Juice 2 oranges and set aside for later (reserve the 3rd one for decoration). Put the eggs, caster sugar, and oil in a large bowl and using a mixer, whisk until fluffy. Pour in the melted chocolate slowly and mix then add a bit of orange juice and mix it again to combine.
Combine baking powder and flour. Sift the flour and cocoa powder into the chocolate mixture. Mix until thoroughly combined using a spatula or a wooden spoon. Add orange flavoring if you like, chia seeds, the remaining orange juice, and mix using a mixer. Pour your mixture into a springform lined with baking paper and bake at 350⁰F for 35 minutes or until an inserted skewer comes out clean.
For the chocolate ganache, bring the double cream to a boil and in a heat-proof bowl, place the chocolate and pour over the hot cream. Let it sit for about 2 minutes then mix until smooth. To get a nice thicker texture, let it sit for about 1 hour.
Once the cake is cooled, cut off the uneven or cracked top and cut the cake in half. Put the bottom part onto a serving plate or a cake stand. Cover with a thin layer of apricot jam. Next, spread a thin layer of ganache over the jam. Put the other half of your cake on top and ganache the whole cake. Transfer it to your fridge to set (overnight is best). Decorate the cake with fresh orange slices just before serving. Enjoy.
To see other recipes for Dark Chocolate Orange Cake, check out:
https://www.cakecentral.com/gallery/i/3408732/dark-chocolate-orange-cake           
https://www.cookbakeeat.com/hidden-dark-chocolate-orange-cake-recipe/
https://www.happyfoodstube.com/dark-chocolate-orange-cake-with-chia-seeds/