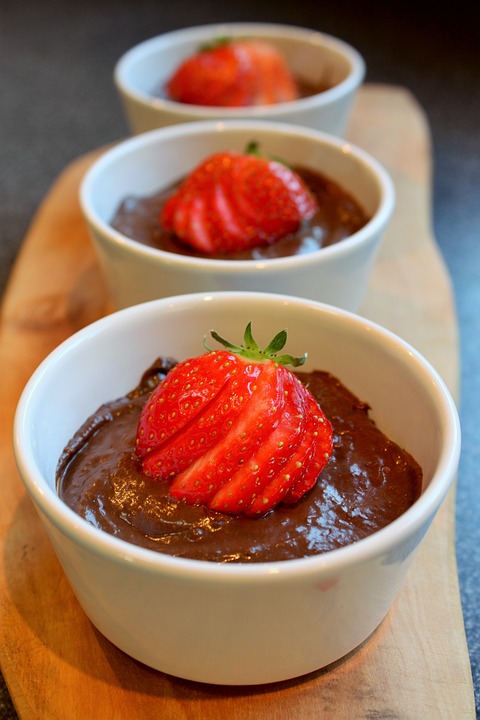 The combination of a good quality dark chocolate and fresh strawberries is just heavenly, and this dessert is just that, heavenly. Perfect for the holidays, Valentine's day, and any birthday parties. It's easy to make, and this recipe will make 2 servings of this delicious mousse. Just double or triple the ingredients if you want to make more. 
I always wanted to make my own recipe for any kind of mousse because they're one of my favorite desserts, and my husband and kids also love them. This recipe is the result of my research, and I want to share it with you because I won't forget the smiles on my family's faces when I serve this for them, and hopefully, it can bring your family the same joy it brings to mine. 
You can make these delicious treats in advance to serve later in the day. Also, remember to chill them for at least 2 hours to let them set. If you want to add something to it, some whipped cream is a great choice, or sprinkle some cinnamon on top of it to complete the taste. 
Ingredients:
8 strawberries
6 ounces dark chocolate (72% is best)
1 teaspoon pure vanilla extract
1 pinch salt
1 cup Greek yogurt 
½ cup low-fat milk 
How to Make Strawberry Chocolate Mousse
Heat the milk in a small saucepan on medium-low heat until scalding (around 180˚F). Do not boil the milk. Pour hot milk over chocolate then add vanilla and salt. To soften, let it stand for 3 minutes.
Whisk together until completely incorporated. Let cool.
Add the yogurt and whisk together until fully incorporated. Layer the chocolate at the bottom of 2 cups, followed by strawberries. Repeat until full. Serve and Enjoy.
To see other recipes for Strawberry Chocolate Mousse, check out: 
https://tasty.co/recipe/strawberry-chocolate-mousse
https://tipbuzz.com/strawberry-chocolate-mousse/
https://www.sonomafarm.com/product/strawberry-balsamic-chocolate-mousse-recipe/