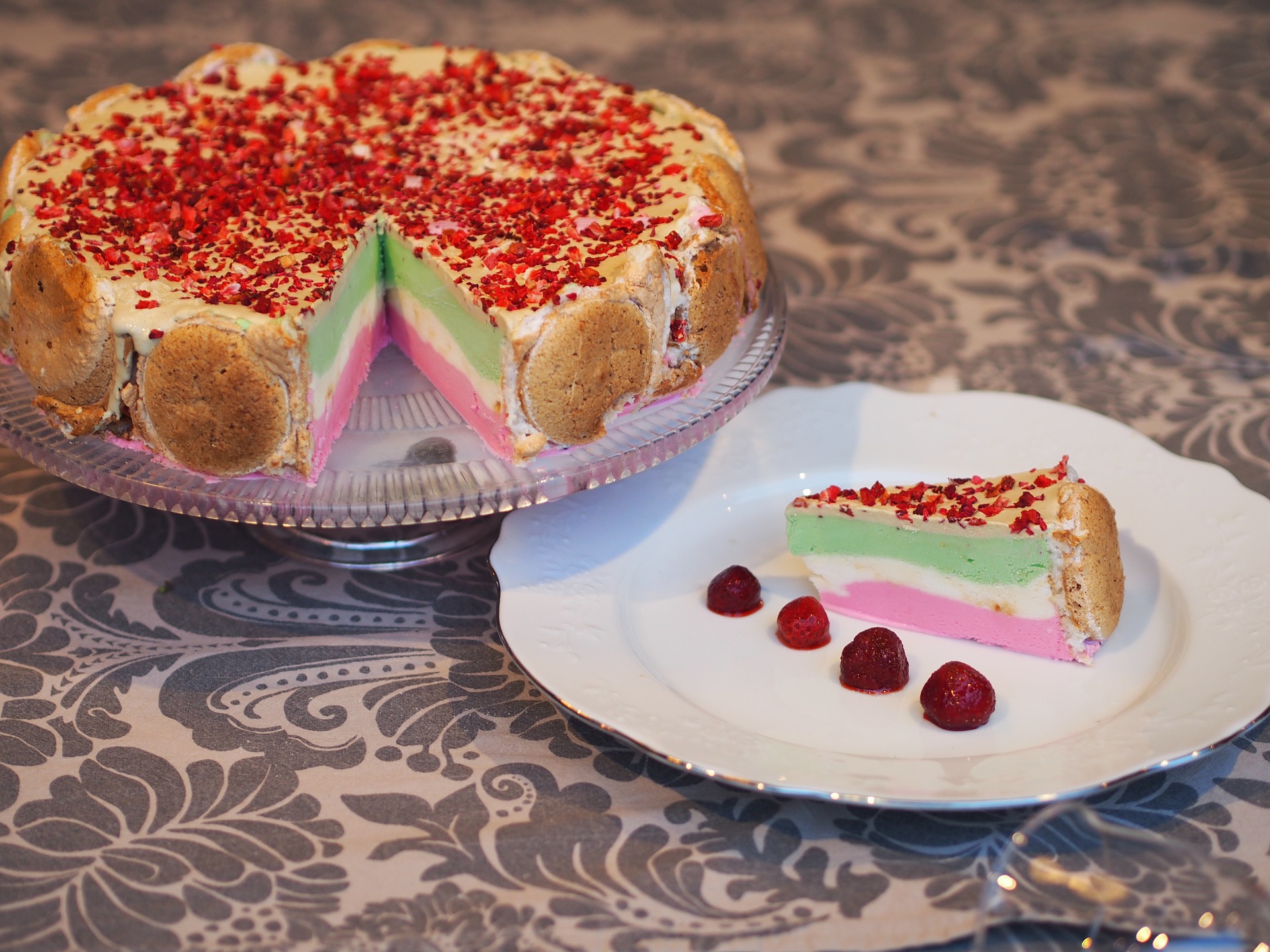 If you want to make some delicious dessert for all your summer parties, then this Strawberry Ice Cream Cake is the way to go. Super easy to make and highly customizable. A perfect dessert for those hot summer days. Slice into 10 amazing slices. It will definitely be the talk of the party.
We have this tradition to always make ice cream cakes for the summer, and this year, it's going to be this recipe. Strawberries are an all-time family favorite and ice cream, well, who doesn't like ice cream on a summer day. I hope this recipe can bring joy for you and your family as it does mine.
You know what's a great pair for an ice cream cake, more ice cream! I use vanilla and strawberry ice cream for this recipe, but feel free to use your own favorite ice cream taste. If you're thinking about toppings, some fresh fruits like more strawberries or blueberries are great for this cake.
Ingredients for Strawberry Ice Cream Cake
Brownie mix + ingredients to prepare brownies (choose a box that makes 8×8 or 9×9 inch square brownies)
1- quart vanilla ice cream
1- quart strawberry ice cream
4 oz strawberries sliced (for garnish)
whipped cream (for garnish)
fudge sauce (for garnish)
How to Make Strawberry Ice Cream Cake
First, preheat your oven to 350 F. With parchment paper, line the bottom of a 9-inch round springform pan. Prepare the brownies according to the box instructions. Into the prepared pan, pour the batter and bake for 25-30 minutes. Take out from the oven and transfer to a wire rack to cool.
Remove the vanilla ice cream from the freezer and for about 15-20 minutes, allow to soften at room temperature. Scoop the ice cream and place it on top of the brownie bottom. Smooth using a flat knife or a spatula then place in the freezer to harden for about 1 hour. Remove the strawberry ice cream from the freezer and allow to soften for about 15-20 minutes.
Take the ice cream cake out of the freezer, and on top of the vanilla ice cream, scoop the strawberry ice cream then smooth the top flat. Place the cake in the freezer for at least 2 hours. Decorate with whipped cream, berries and fudge sauce. Enjoy.
To see other recipes for Strawberry Ice Cream Cake, check out:
https://mykitchencraze.com/strawberry-ice-cream-cake/
https://www.yellowblissroad.com/strawberry-ice-cream-cake/
http://recipes-plus.com/recipe/strawberry-ice-cream-cake-31853