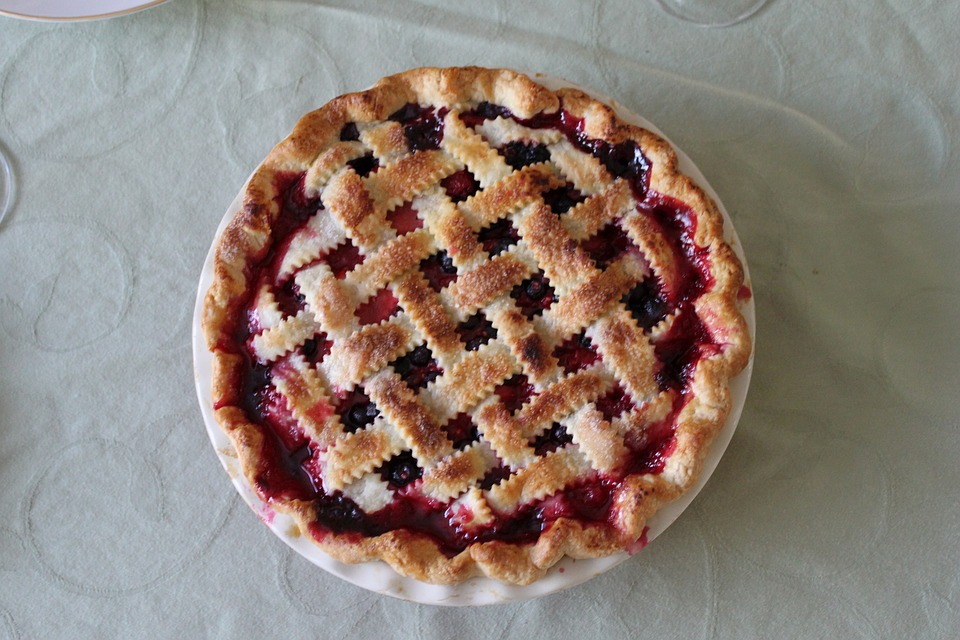 How about a sweet and fragrant cherry pie that will impress everyone around your house? While you will bake this delicious pie, be sure to fill your home with the most delicious and fragrant aroma in the world – cherries. 
This simple but very delicious recipe can be a live saver in the moments when you will have guests that are coming over for a nice evening gathering or even for a weekend BBQ. It is amazing to have this recipe on hand because of two reasons. Firstly, it is easy to prepare, and while preparing it, you will understand that the most delicious recipes come with the simplest of ingredients, and secondly, your guests will love it, so be sure to make a second batch of it, just in case. 
My advice to this recipe is not to slice it when it comes out of the oven straight away. I know you have made the recipe, and you can't wait to dig in and have a slice but wait a little bit more. The cherries will be still dense in the middle of the pie, and if you cut it straight away, they will fall apart. I would say it is best to serve with an ice cream scoop and your favorite coffee. 
Ingredients for Sweet Cherry Pie
For the pie dough: 
2 ½ cup all-purpose flour 
 1 cup butter
 1 teaspoon of salt 
 1 teaspoon of sugar 
  6-8 tablespoon of ice water 
For the filling: 
5 cups sour or sweet cherries 
 ½ cup granulated sugar 
 ½ teaspoon vanilla extract 
 1 tablespoon lemon juice 
  6 tablespoons cornstarch 
For the glaze: 
1 egg + 1 tablespoon of milk mixed for egg wash
How to Make Sweet Cherry Pie 
Preheat your oven to 425 F degrees or 210 C degrees. 
To make the pie dough, in a large bowl, rub together the butter and the flour alongside with salt and sugar. Rub it until sand consistency forms. Add in the water and form a dough. Wrap it in parchment paper and let it cool in the fridge for about 30 minutes. 
Roll ¾ of the dough on a floured work surface and cover pie pan with the dough. 
In a bowl, mix together cherries, sugar, vanilla extract, lemon, and cornstarch. Let it sit and pour it over the pie shell in the pan. 
With the rest of the dough roll it out and cut half-inch stripes to decorate the pie. Brush the whole pie with egg wash and refrigerate for about 30 minutes. 
Bake it for about 15 minutes on 425 F or 210 C degrees, and after that, reduce the temperature to 350 F or 170 C and bake another 35-40 minutes until golden brown. 
To see other recipes for Sweet Cherry Pie, check out: 
https://sortedfood.com/recipe/cherrypie
https://www.simplyrecipes.com/recipes/sweet_cherry_pie/
sweetandsavorybyshinee.com/sweet-cherry-pie/