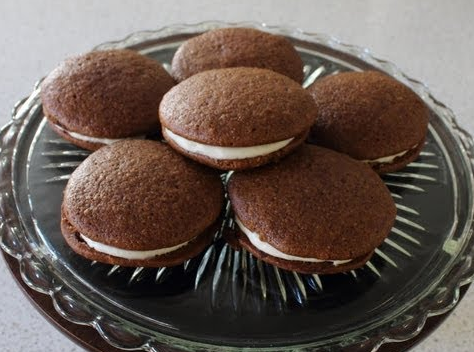 Holidays are an awesome time to try out a new recipe. It is a time when everyone steps off his or her diet and starts eating everything. You can also bake these on special occasions, like picnics or off-work days. Did you receive your wage today? That is a reason enough to bake some cookies.
Everyone loves cookies, and how can you not? They are amazingly tasty. I know my family and friends never miss on any kind of cookies, especially on holidays. My wife, in particular, she is all over them, cannot even wait for them to cool down.
Lovers of cream cheese will adore these baked goods. Cream cheese is the main attraction in this recipe. The reason for that is that it just gives it this unique taste, a taste no other cookie can provide.
Serving these cookies is easy. They are already proportioned nicely. One or two cookies per person should be enough, as they have a lot of sugar.
This recipe and its ingredients are intended for making 9-12 cookies, depending on size. If you want to serve more than your family, you will need to carefully add more of each ingredient. For your family only, this should be enough.We do not want anyone overeating and causing problems for themselves.
Ingredients for  Gingerbread Cookies with Cream Cheese Filling
These ingredients will be enough for baking 9-12 cookies.
10 ounces all-purpose flour
1 1/4 teaspoon baking soda
2 rounded teaspoons ground ginger (3 if you like it spicy)
1 teaspoon cinnamon
3/4 teaspoon salt
1/2 cup white sugar
1/2 cup dark molasses
1 egg, beaten
1/3 cup vegetable oil
1/3 cup boiling water
For the filling:
1 package (8 ounces) cream cheese, room temperature
2 1/2 cups powdered sugar
1/4 cup butter, room temperature
2 teaspoon cream or milk
1 teaspoon of vanilla extract
How to Make Gingerbread Cookies with Cream Cheese Filling
The first step is to make the cookies. For this, get your bowl read and start adding ingredients.
Add the white all-purpose flour, baking soda, salt, ginger, cinnamon, white sugar and some dark molasses, vegetable oil, and 1 large egg. 1 cup of dark molasses can be replaced with:
1 cup dark corn syrup, maple syrup, or honey
3/4 cup brown sugar
3/4 cup granulated sugar, plus 1/4 cup water
Okay, after you have added all the ingredients, start hand mixing them until it turns into a dry dough mixture. At that point, we are going to pour some boiling water into the mixture, that will make it significantly softer, which is what we need. Continue mixing it until you are satisfied with the softness of it.
Using a 1-ounce sorbet scoop (or a round spoon), put the mixture into a baking pan. Two of these are going to form one cookie, so it is best to stick with an even number. Preheat the oven to 350° Fahrenheit and bake them for around 12 minutes.
After you have finished baking them, let them cool inside the pan for about 15 minutes, and then take them out to finish cooling. You cannot stuff the cookies while they are warm. While those are cooling, you can start working on the cream cheese filling.
Add your cream cheese, milk or cream, vanilla extract, powdered sugar, and butter. Using an electric mixer, start slowly and build up speed as you mix.
After mixing it to a cream, take a gingerbread cookie and put the cream on top of it, close it off with another gingerbread cookie of a similar size.
To see the original recipe that inspired this one, check out the recipe for Amazing Cream Cheese Filled Gingerbread Cookies Recipe found at Food Wishes.