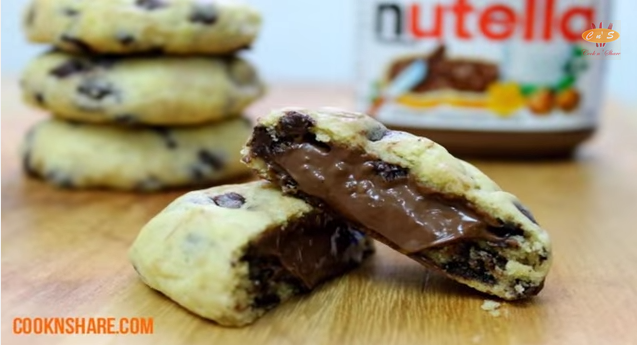 A really fantastic recipe showing you how to make these chocolate chip cookies with that added nutella filling that are bound to be a hit with everyone.
They look so moorish that  I just had to  share this wonderful recipe with you that is in the form of a video for you to watch.
A great treat for everyone  so why not take a look and make a batch of these cookies today as I am sure you will love to try this recipe out for yourself ..
This recipe is brought to you by TheCooknShare on YouTube and the website cooknshare, thanks for sharing it with us
To check out the ingredients you will need plus the video to watch please use the next page link below