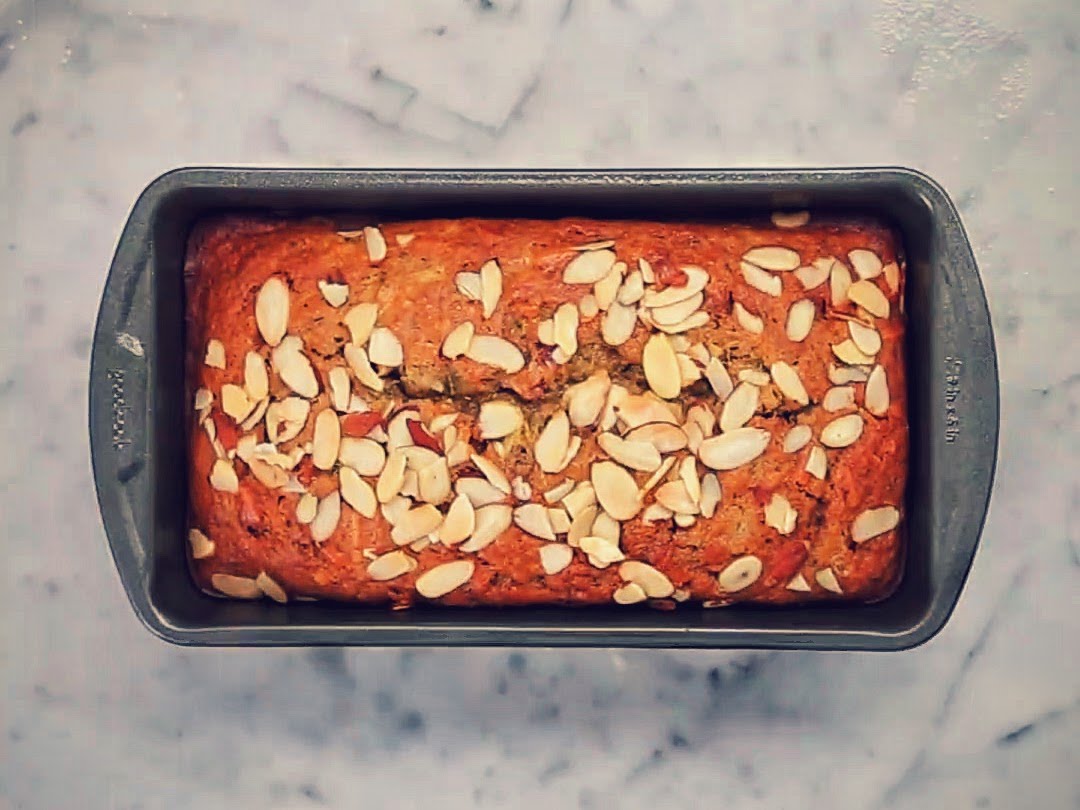 What a great recipe to make is this zucchini almond bread , this recipe would be great to make for your family or friends for breakfast or brunch .. having a couple of slices of this bread with butter and a filling would be truly delicious..
This  great recipe has been brought to you by Tasty on YouTube , thanks for sharing this recipe with us
Here below is the recipe and the video tutorial to watch both from the  YouTube channel
Here's what you need:
For the bread-
– 8 oz. can crushed pineapple (with juice)
– 3 eggs
– 1 cup vegetable oil (or oil of your choice)
– 1 cup sugar
– 1 cup brown sugar
– 2 cups zucchini (grated)
– 3 tsp. vanilla
– 3 cups flour
– 1 tsp. salt
– 1 tsp. baking soda
– 3 tsp. cinnamon
– ½ tsp. nutmeg
– 1 cup chopped almonds
– Thinly sliced almonds (for topping)
For the glaze-
– ¼ tbsp. vanilla
– ½ cup powdered sugar
– 1 tbsp. milk
Instructions:
Preheated oven at 350ºF / 175ºC.
Mix all of the dry ingredients (flour, salt, baking soda, cinnamon, nutmeg, chopped almonds) in a bowl, and set aside. In a new bowl, combine pineapple, eggs, vegetable oil, sugar, brown sugar, zucchini, and vanilla, and mix well. Pour the dry ingredients gradually into the wet ingredients bowl, and mix them until smooth. Spray your baking pan and pour in the mixture.
Bake for 60 minutes (times may vary depending on oven), and check for doneness with a toothpick.
Let the bread cool down, drizzle with the glaze and enjoy!