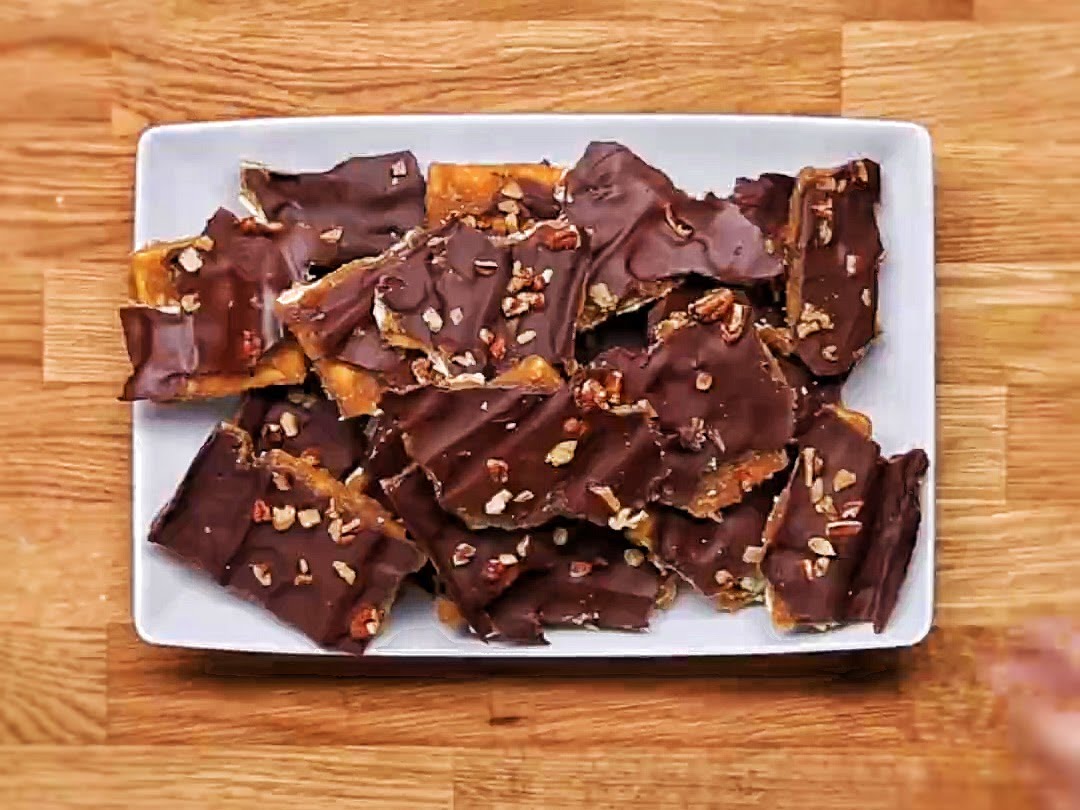 These delicious cracker candies are easy to make, and you will enjoy baking them with your kids at home. I used semi-sweet chocolate chips, but you can also use milk chocolate if you want. You can also use any nuts available in your pantry, like almonds and cashews. Serve them in a deep bowl or rectangular plate.

Ingredients

1 tube of saltines (about 40 pieces)
1 cup unsalted butter
1 cup + 2 tablespoons packed light brown sugar
1 bag semi-sweet chocolate chips
3/4 cup toasted chopped pecans

How to Make Cracker Candy
Preheat the oven to 350°F. Line the cookie sheet with foil and apply some baking spray. Arrange the crackers in the pan; break them to fit the ends if needed.

In a small saucepan, melt butter over low heat. Add brown sugar and increase the heat to medium while continuously stirring. When it starts to boil, use a timer and let it boil for exactly three minutes.

Pour the mixture over the crackers, and using a spatula or brush, spread it evenly—Bake for 5 minutes.

Remove the pan from the oven and spread the chocolate chips on top of the crackers. Cover with another sheet pan or foil and let the chocolate melt for 3 minutes. Once melted, spread it evenly.

Add the toasted chopped pecans and press them gently on the crackers. Refrigerate until the chocolate sets.


To see the original recipe that inspired this one, check out the recipe for Cracker Candy found at