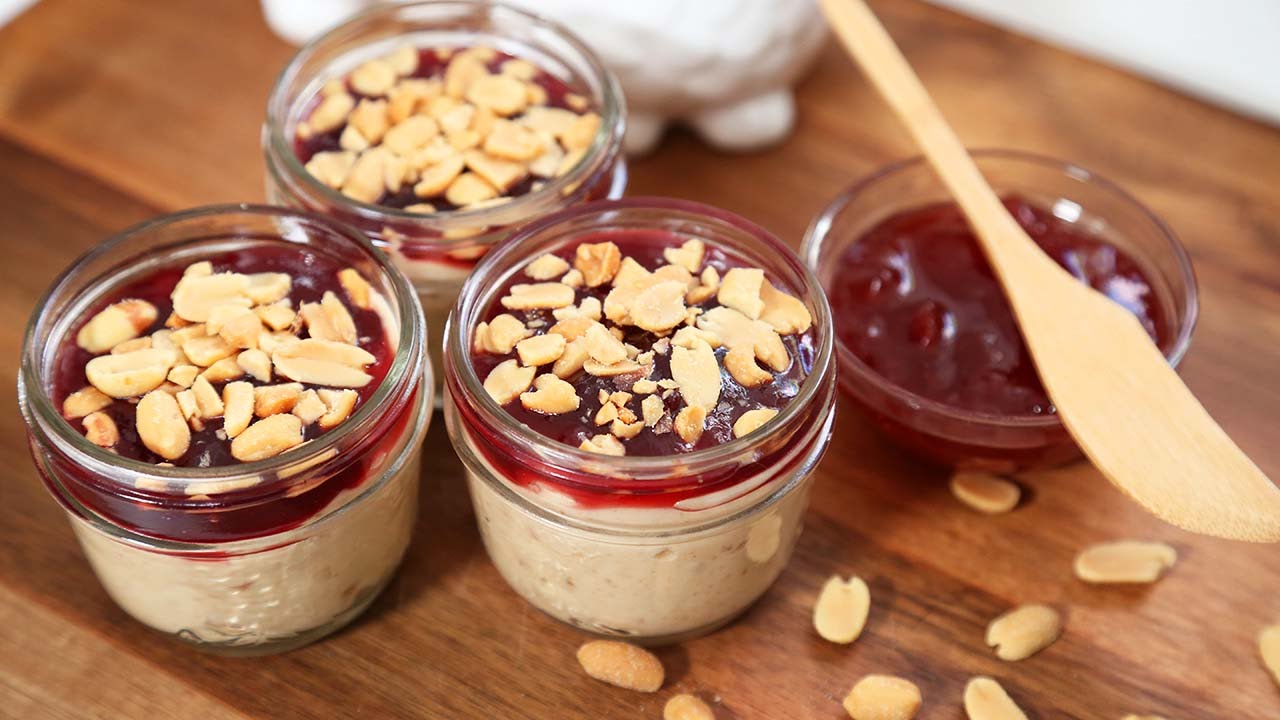 We all seem to love to snacking at times when we are feeling a little bit peckish so here for you are some great recipe to try out that are healthy so that can't be bad can it?
These recipes are brought to you by The Domestic Geek on YouTube, thanks for sharing these recipes with us
Here below are the ingredients you will need for each snack plus the video tutorial to watch also all from the YouTube channel
PB&J Yogurt Cups
½ cup vanilla yogurt
1 tbsp crunchy peanut butter
2 tsp jam
In a small bowl mix yogurt and peanut butter until they become smooth. Top with jam and some crushed peanuts.
Banana Bites
1 banana
2 tbsp almond butter
1 whole wheat tortilla
Spread almond butter in an even layer on a whole wheat wrap. Be sure to get all the way to the edges. Place a banana at the end of the wrap and roll it up. Use a sharp knife to gently cut the wrap into slices.
Cherry Chocolate Trail Mix
1 cup roasted salted almonds
½ cup dried cherries
¼ cup chocolate chips
Combine all three ingredients in a bowl and stir. Create individual portions to prevent over indulging.
FroYo Bites
1½ cups vanilla yogurt
¼ cup dried cranberries
¼ cup pistachios, shelled and crushed
Line a muffin tin with baking cups. Fill each with ¼ cup of yogurt. Top with cranberries and pistachios.
Chocolate Hazelnut Energy Bites
¾ cup dates, pitted and soaked
½ cup toasted hazelnuts, shelled and peeled (OR use peanuts)
2 tbsp cocoa powder
Combine ingredients in the bowl of your food processor. Blend until mixture resembles coarse crumbs. Roll into balls. Refrigerator for up to 7 days or freeze for 6 months.