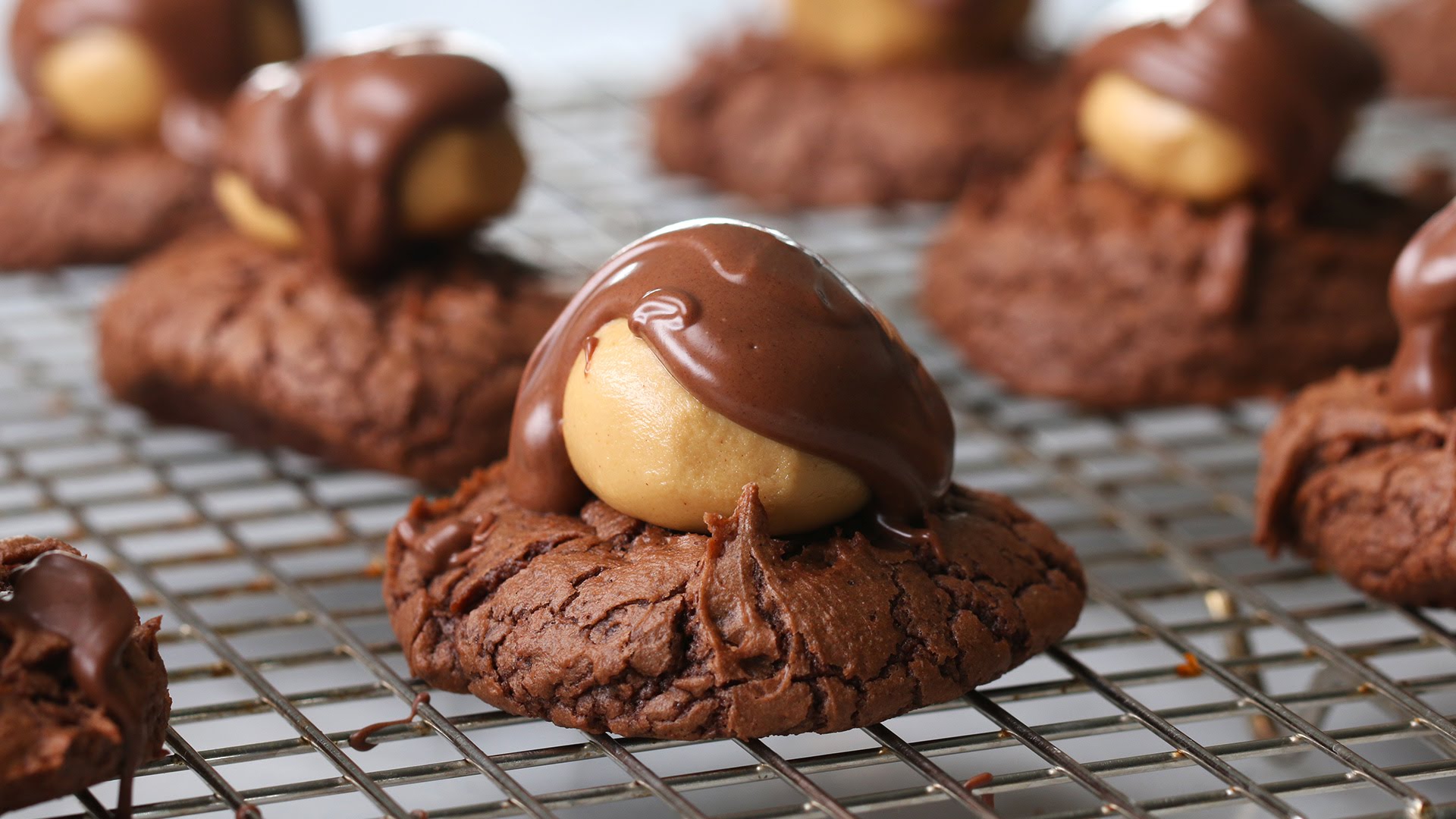 Cookies are so great to make especially over a weekend so I was glad that I found this recipe for you all for Peanut Butter Brownie Cookies, that would be so delicious to have with mugs of hot chocolate
So easy to make are these cookies that you just have to check out the video tutorial below and make a batch or two
This great cookie recipe has been brought to you by Tasty on YouTube, thanks for sharing it with us
Here below is the recipe and video tutorial to watch
INGREDIENTS
1 box brownie mix
1 egg
¼ cup butter, melted
4 ounces cream cheese, softened
3/4 cup creamy peanut butter
3/4 cup powdered sugar
6 ounces chocolate, melted
PREPARATION
1. Preheat the oven to 350˚F / 175˚C.
2. In a large bowl, combine brownie mix, egg, melted butter, cream cheese until dough forms.
3. Scoop the dough onto a cookie sheet and bake for 10-12 minutes.
4. Mix peanut butter and powdered sugar into dough. Form one inch balls from the dough and place each peanut butter ball into the center of each baked cookie. There should be roughly 24 balls for 24 cookies.
5. Transfer the cookies to a wire rack and let cool completely.
6. Melt chocolate in a microwavable bowl for 30 seconds, stir, then melt for an additional 15 seconds and stir until the chocolate is completely melted.
7. Spoon the melted chocolate over the peanut butter balls, let the chocolate set, then enjoy!