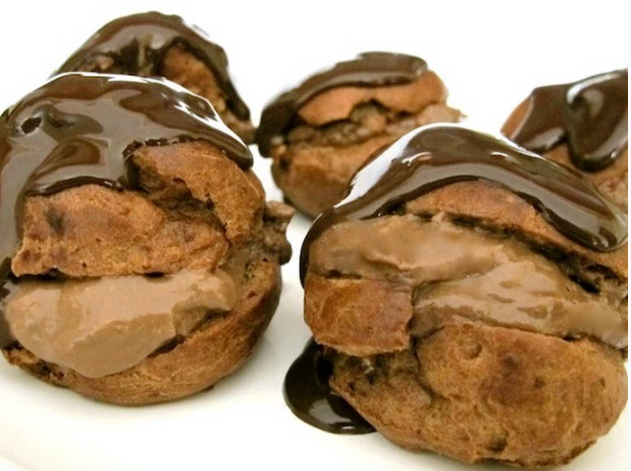 Cream puffs are one of my all time favourites so I am so please that today is National Cream Puff Day so I just had to find a recipe to share with you well in fact I found 10 all in one place which can't be bad
Some really great recipes to try out so come on what are you waiting for .. happy baking with these recipes
These amazing cream puff recipes are brought to you by top-10-food.com website , thanks for sharing them with us
Here below are pictures of 5 of the recipes there are 5 more as well .. so see all 10 recipes please use the link at the bottom of the page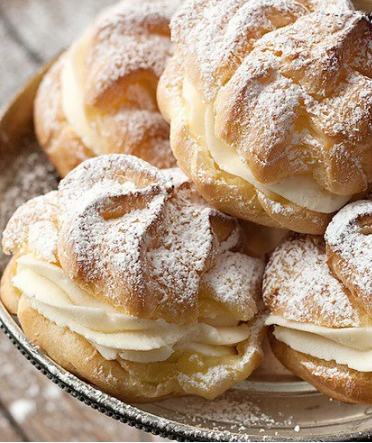 Cannoli Cream Puffs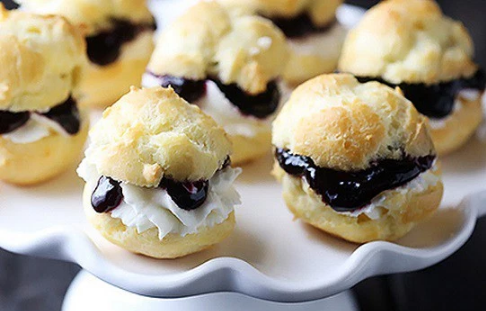 Raspberry Alcoholic Cream Puffs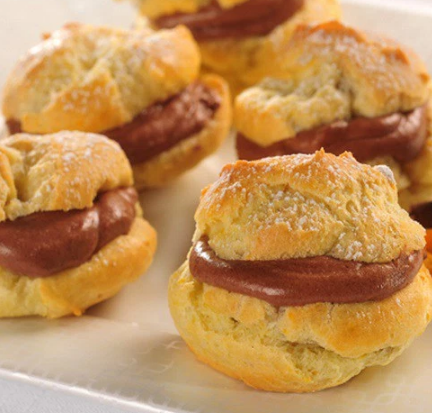 Chocolate Orange Cream Puffs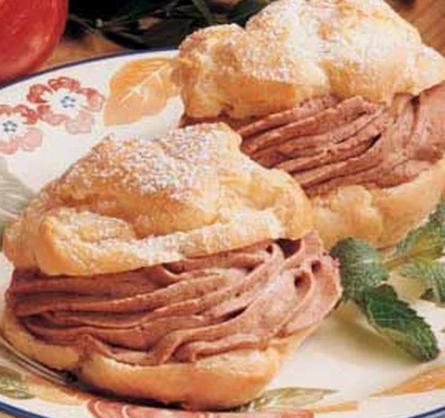 Mocha Cream Puffs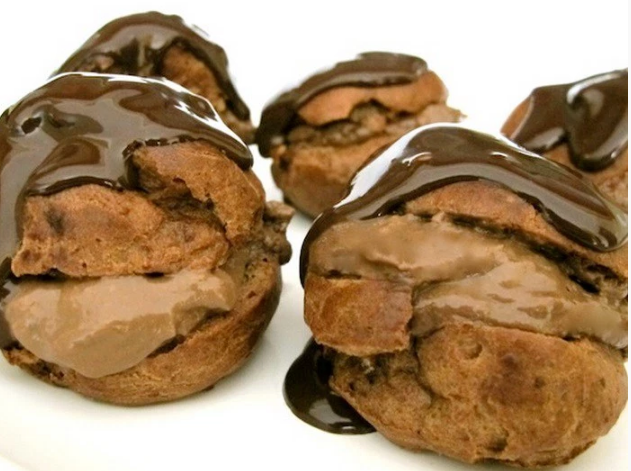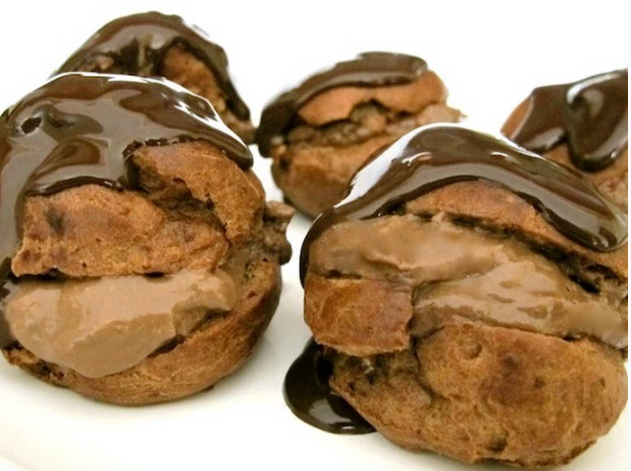 Triple Chocolate Cream Puffs
There are 5 other recipes which are …Pai Shuu Cream Puffs,Curried Chicken Cream Puffs,Grilled Fruit Cream Puffs,Chocolate Peanut Butter Cream Puffs and Strawberry Cream Puffs
To get all 10 recipes of these cream puffs please use the link below


NATIONAL CREAM PUFF DAY
A delicious pastry dessert that is filled with a cream filling has it's own special day each year on January 2nd.  National Cream Puff Day is recognized by pastry and dessert lovers across the nation on this day.
Originating in France, cream puffs are also known as profiterole and choux a la creme.  Cream puffs are a French dessert pastry filled with whipped cream, pastry cream ice cream or custard.   They may be served plain or are sometimes decorated with chocolate sauce,  caramel sauce or dusted with powdered sugar.
Borrowed from the French, the word "profiterole" has existed in English since 1604. 
The "cream puff" has been found on United States restaurant menus since around 1851.
To prepare cream puff's, a choux paste is piped through a pastry bag or dropped with a pair of spoons into small balls onto a pan, then baked to form hallow puffs.   After cooling, the cream puffs are injected with a filling using a pastry bag and narrow piping tip or by slicing off the top, filling the puff and then reassembling.
Article Source :http://www.nationaldaycalendar.com/national-cream-puff-day-january-2/