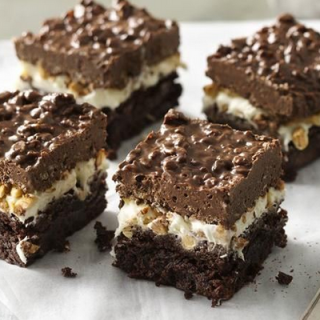 Here are 15 must make dessert bars  for you to try out that look totally delicious and amazing with all kinds of ingredients or frosting added to them to give them each a wonderful taste  .
Great recipes  for those afternoon tea parties , you will not be disappointed with the choices of these amazingly indulgent dessert bars that you will find it hard to resist each and every one of them.
These great recipes  are brought to you by bettycrocker website , thanks for sharing this collection of dessert bars with us
The main picture is for Brownie Goody Bars that look so inviting and of course there are 14 more like Peanut Butter Truffle Brownies,Raspberry Cheesecake Toaster Strudel Bars,Crème Brûlée Cheesecake Bars and Salted Caramel Turtle Triangles.. and many more …..
So check them out on the next page please use the link below and start baking today