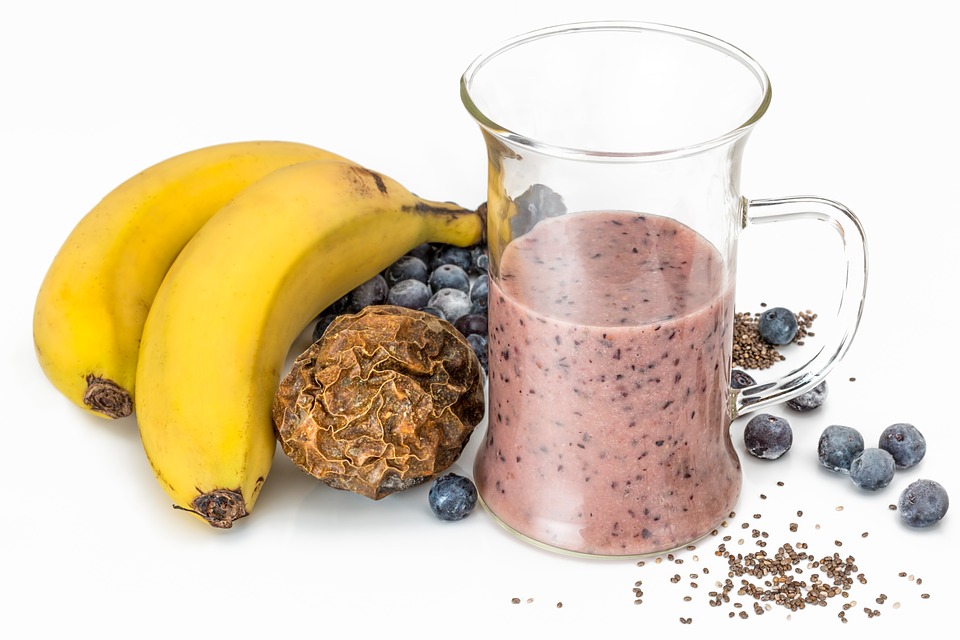 This gorgeous smoothie is a combination of blueberry and banana, which gives it a lovely color, thick consistency, and loads of benefits to your health. It's also a great smoothie post-workout when you need to recharge. This recipe will make 2 servings of delicious smoothie. 
Working out has always been a part of my day, and over the years, I can confidently say that this combination is the most effective for me. I feel energized after a workout, and I notice it's great for my skin also. 
You can always make this smoothie for any time of the day, and if you want to add a bit something to it, I already listed some ingredients that would be a perfect pair for this smoothie. But feel free to add something of your own. Be a little creative, and you might surprise yourself. 
Ingredients for Blueberry Banana Smoothie
2 dates (pitted)
1 1/3 cups unsweetened almond milk
1 frozen banana
1 cup frozen blueberries
1/3 cup plain Greek yogurt
Optional add-ins:
1-2 tablespoons your favorite nut butter
1 tablespoon hemp hearts
1 teaspoon bee pollen
1 teaspoon matcha powder
a handful of baby spinach
chia seeds
How to Make Blueberry Banana Smoothie
Put all the ingredients into the blender, starting with the liquids at the bottom. Blend until you have your desired consistency. Add more liquid if it's too thick, and if it's too thin, you can add some ice to thicken up or more frozen fruit.
To see other recipes for Blueberry Banana Smoothie, check out: 
https://www.tablefortwoblog.com/blueberry-banana-smoothie/
https://www.archanaskitchen.com/blueberry-smoothie
http://www.eatingwell.com/recipe/247993/blueberry-banana-smoothie-batido/