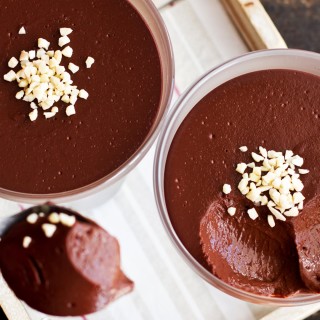 This is such a heavenly chocolate pudding that looks so elegant in pretty glass dishes , it will definitely add a touch of extravagance to any dinner party, what a way to end a meal and Wow! your guests taste buds with their own glass of pure heaven.
This amazing recipe is brought to you by Home Cooking Adventure  on YouTube , thanks for sharing this joy with us
Here is a excerpt about this recipe  from the YouTube channel
If you like puddings and chocolate this creamy chocolate pudding is calling for you. It is the best of all puddings ever. So creamy and delicious, you will simply fall in love with it. The use of chocolate and cocoa powder makes this pudding very chocolaty, and flavorful. Give it a try, it is totally irresistible.
To see the ingredients you will need and the video on how to make these delightful puddings please use the next page link below