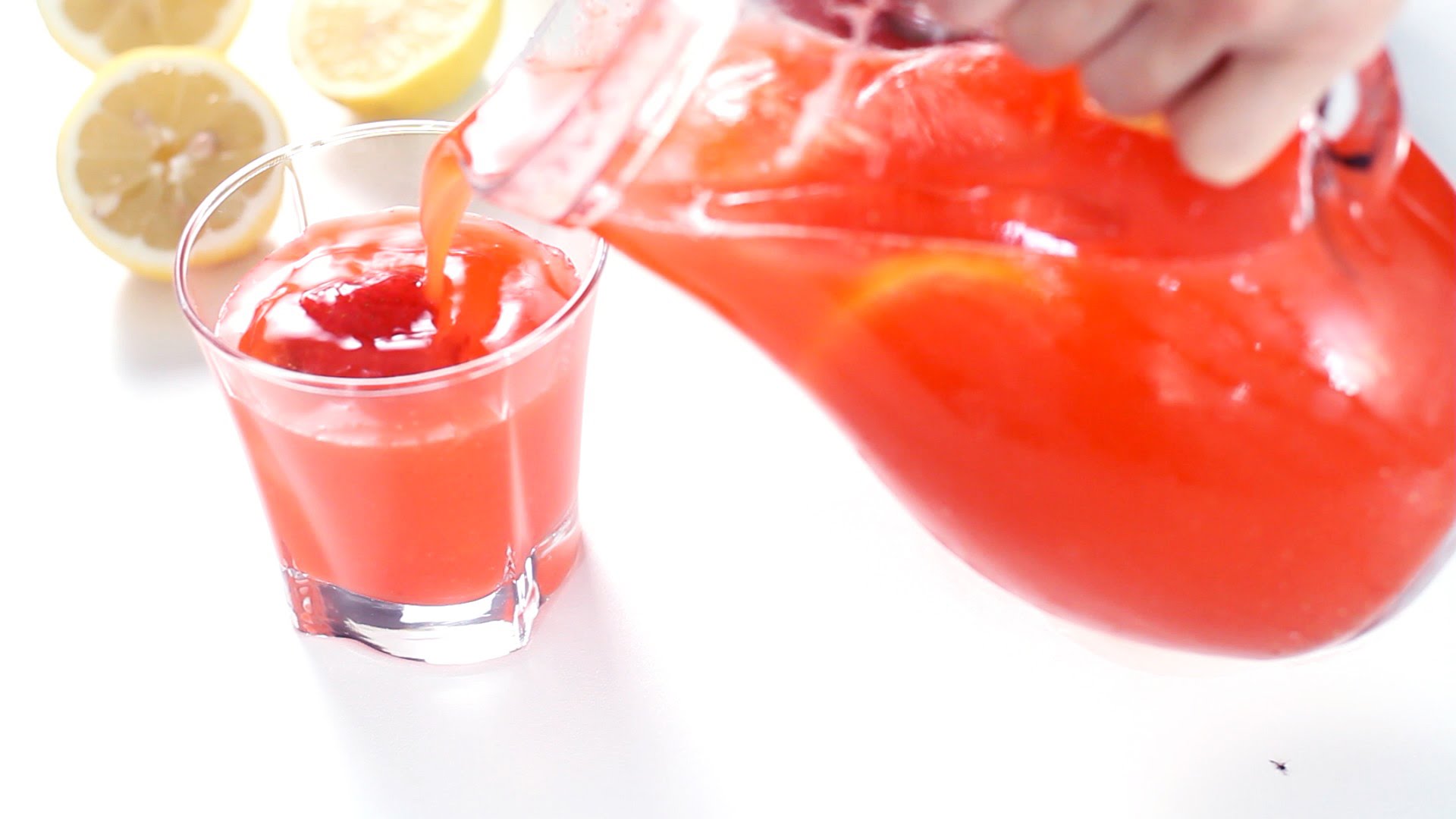 Wow ! what a drink to make for you family or friends, great on a warm summer's day when you need something refreshing .. I personally would serve it at a garden party as it just looks the part all pink and sparkling and pretty in those glasses
This great recipe has been brought to you by Ella from Home Cooking Adventure on YouTube and on her website homecookingadventure.com, thanks for sharing this amazing drink recipe with us
Here below is the recipe and the video tutorial to watch both from the YouTube channel
Sparkling Strawberry Lemonade is a perfect refreshing drink for summer days. The add of strawberries into the classic lemonade makes it tastes heavenly, not too tart nor too sweet either. Sparkling water and a bit of Limoncino if used are like the cherry on top as they transform this drink into a very sophisticated one.
Ingredients
Makes about 4-6 servings
3/4 cup (180ml) fresh lemon juice (about 6 lemons)
2/3 cup (135g) sugar
2 cups (300g) fresh strawberries
4 cups (1 liter) sparkling water
1/2 cup (120ml) Limoncino, optional
1.Place lemon juice and sugar into a bowl and stir until the sugar is dissolved.
2.Place the strawberries in the bowl of a food processor or blender. Puree until smooth. Run the strawberry puree through a fine mesh strainer.
3.To make the lemonade combine lemon juice with the strawberry puree, add Limoncino if used and add water.
4. Add ice to serving glasses and fill each glass with lemonade.
Original recipe source: http://www.homecookingadventure.com/r…