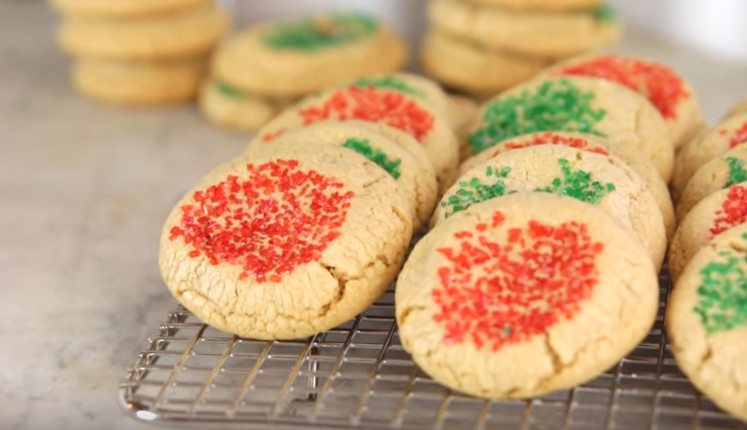 When it comes to Christmas cookies how can you get any better than candy bar cookies , I really love the recipe as it is Christmas all in one cookie recipe
We all love candy bars and in these cookies there are snicker bars but you could use whatever you wish, I will certainly be try out these cookies on my family this festive  season
This great recipe is brought to you by The Gray Boxwood on YouTube , thanks for sharing this recipe with us
Here below is a list of the ingredients you will need to make these cookies  plus the video to watch
INGREDIENTS

– 1 cup sugar
– 1 cup brown sugar
– 1 cup butter (2 sticks), room temperature
– 2 eggs
– 1 cup peanut butter
– 2 teaspoons vanilla extract
– 1 teaspoons baking powder
– 1 teaspoon baking soda
– 1/2 teaspoon salt
– 3 cups flour
– 3 bags bite-size candy bars (I use Snickers)

INSTRUCTIONS

In the bowl of an electric mixer, cream together butter and sugars until light, fluffy and well blended.

Add eggs one at a time, mixing until incorporated.

Then add peanut butter and vanilla.

Add the dry ingredients, mixing well.

Once completely blended, use a small cookie scoop to form dough balls. Flatten slightly and place a bite-size candy bar in the center. Form dough around candy bar, making sure entire candy bar is encased.

Dip in festive sugar then place on parchment-lined baking sheet.

Place in preheated 350 degree oven for 12-15 minutes. Cookies will flatten, crack slightly around the edges, but still be soft.

Remove from oven and cool five minutes on pan then cool completely on rack.