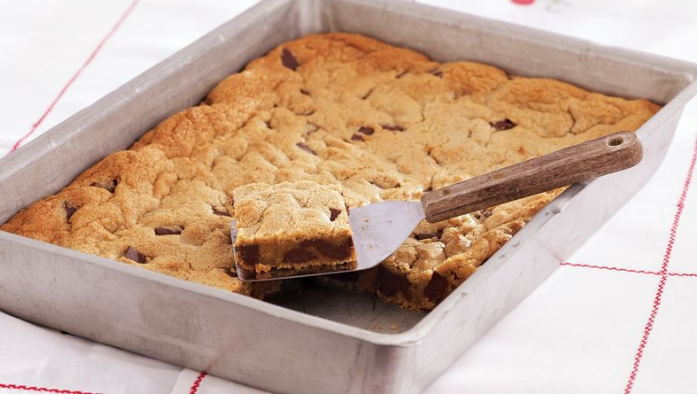 I am always on the look out for temping recipes to make over a weekend to enjoy with loved ones and friends over a cuppa or a hot chocolate what ever takes your fancy .. so I found that blondies are great for that occasion and they are easy to make , so how about having a go at making these Chocolate-Peanut Butter Blondies .. they look so good don't they ?
A blondie is a rich, sweet dessert bar. It resembles the traditional chocolate brownie, but substitutes vanilla for the cocoa used in brownies, and contains brown sugar. Blondies are made from flour, brown sugar, butter, eggs, baking powder, and vanilla, and may also contain walnuts or pecans. Blondies often contain white or dark chocolate chips, butterscotch chips, or other flavored chips.  from en.wikipedia.org
This wonderful recipe has been brought to you by bettycrocker.com website, thanks for sharing it with us
Here below is a list of the ingredients you will need from the website
Treat your guests with these bars that are made with chocolate and peanuts – a perfect dessert.
Ingredients
1 1/2 cups packed brown sugar
1/2 cup butter, softened
1 cup creamy peanut butter
2 teaspoons vanilla
2 eggs
1 1/2 cups Gold Medal™ all-purpose flour
1 teaspoon baking powder
1 bag (11.5 or 12 oz) semisweet chocolate chunks (2 cups)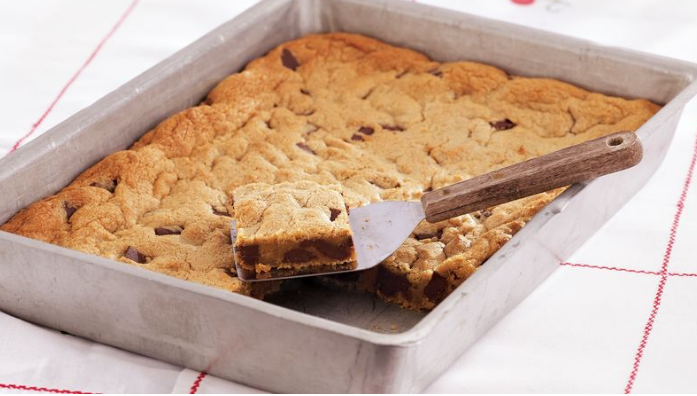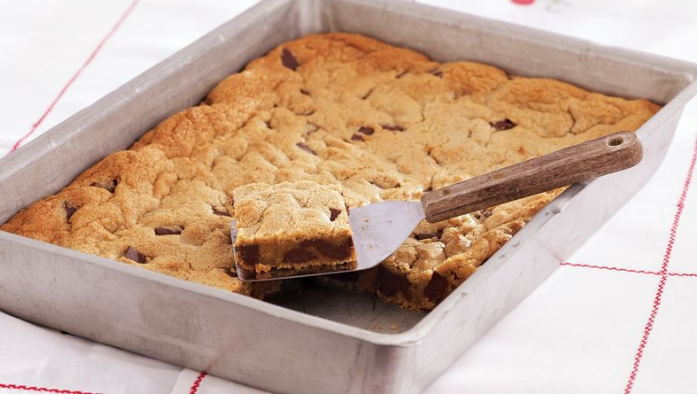 To Get The Recipe :http://www.bettycrocker.com/recipes/chocolate-peanut-butter-blondies/dd91754f-31ee-468a-9c7e-7ee0397c3788