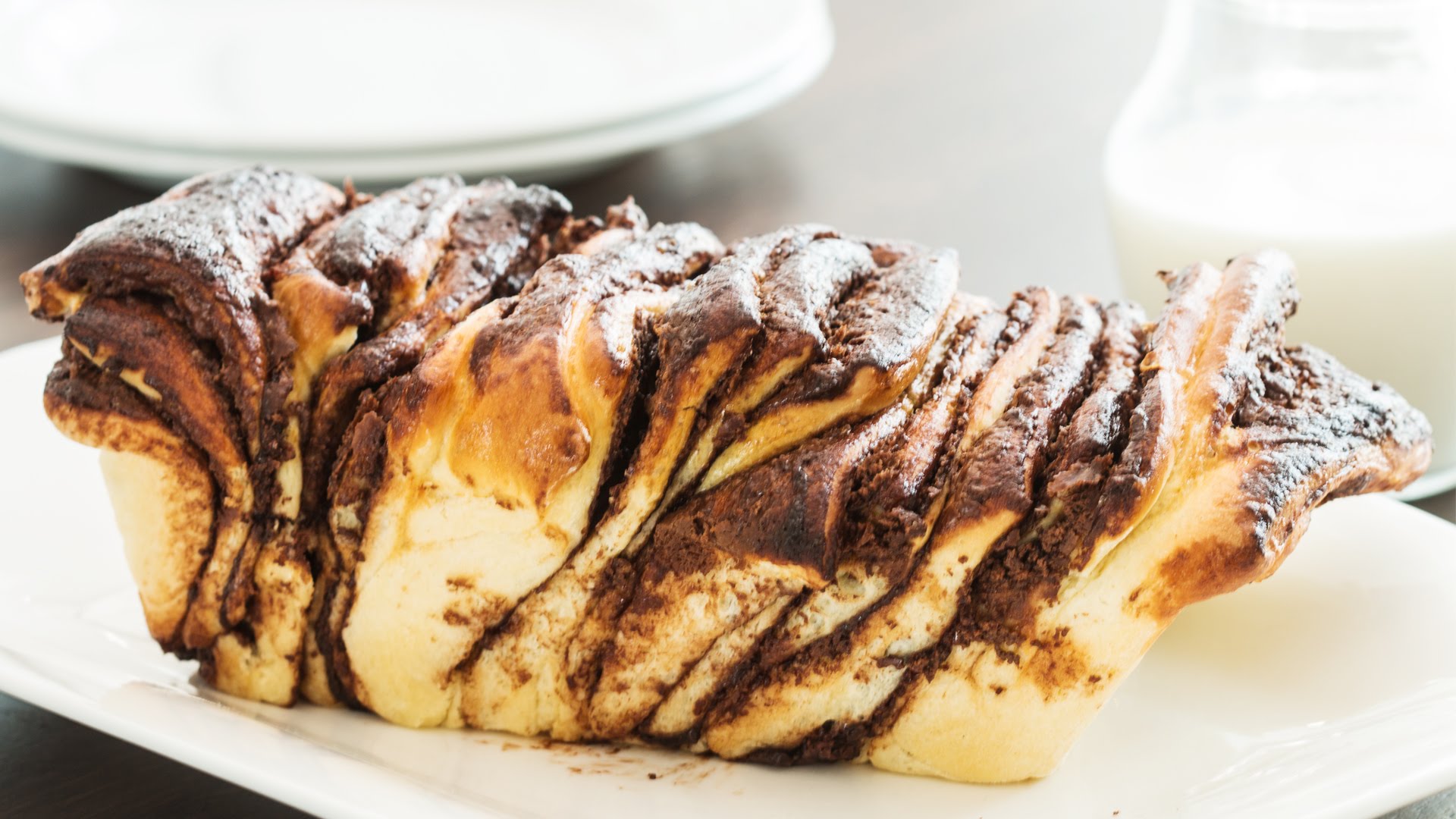 I love finding you new recipes that I think you will enjoy baking , so how about giving this Nutella Pull Apart Bread  a go it is easy to make with amazing results, a big  hit in my eyes
A really great weekend bake I think, great for that family or friends get together and seeing as the holiday season is around the corner I think it is a ideal recipe
This truly amazing recipe has been brought to you by Home Cooking Adventure on YouTube,, thanks for sharing it with us
This Nutella Pull Apart Bread will definitely be a memorable treat for everybody. The recipe is very easy, the bread is totally irresistible with its soft interior and filled with Nutella makes it even more tempting. Serve it warm, right after taking it out of the oven, alongside some cold milk.
Ingredients
2 1/2 cups (310g) all-purpose flour
1/2 tsp (2g) salt
3/4 cup (180ml) lukewarm milk
1 tbsp (15g) sugar
15 g fresh yeast (1 1/4 tsp active dry yeast)
2 tbsp (30g) butter, melted
1 egg, beaten
Filling
1/2 cup (150g) Nutella, room temperature
For brushing
1 small egg, beaten
1. In a medium bowl stir fresh yeast with sugar until it liquefies. Stir in the lukewarm milk and then add the beaten egg and melted butter.
2. In a large bowl whisk together the flour and salt. Pour the milk mixture over the dry ingredients and start kneading it until it pulls away from the edges of the bowl. Give the dough the shape of a ball. Sprinkle oil onto a clean bowl, place the dough and cover with plastic wrap. Let it rest for about 1 hour at room temperature (warm space) until doubled in size.
3. On a floured surface, using a rolling pin roll the dough to a rectangle of about 20×12 inches (50x30cm).
4. Spread Nutella evenly. Cut into 6 long strips.
5. Stack 3 strips on top of each other, so you have 2 stacks of 3 strips.
6. Cut each stack into 4 smaller stacks.
7. Layer the stacks to a greased parchment paper lined 9x5in (23x13cm) loaf pan. Cover with a kitchen towel and let it rest for 30 minutes.
8. Preheat the oven to 350F (180C). 9. Brush the bread with beaten egg. 10. Bake for 15-20 minutes until golden brown. Enjoy!