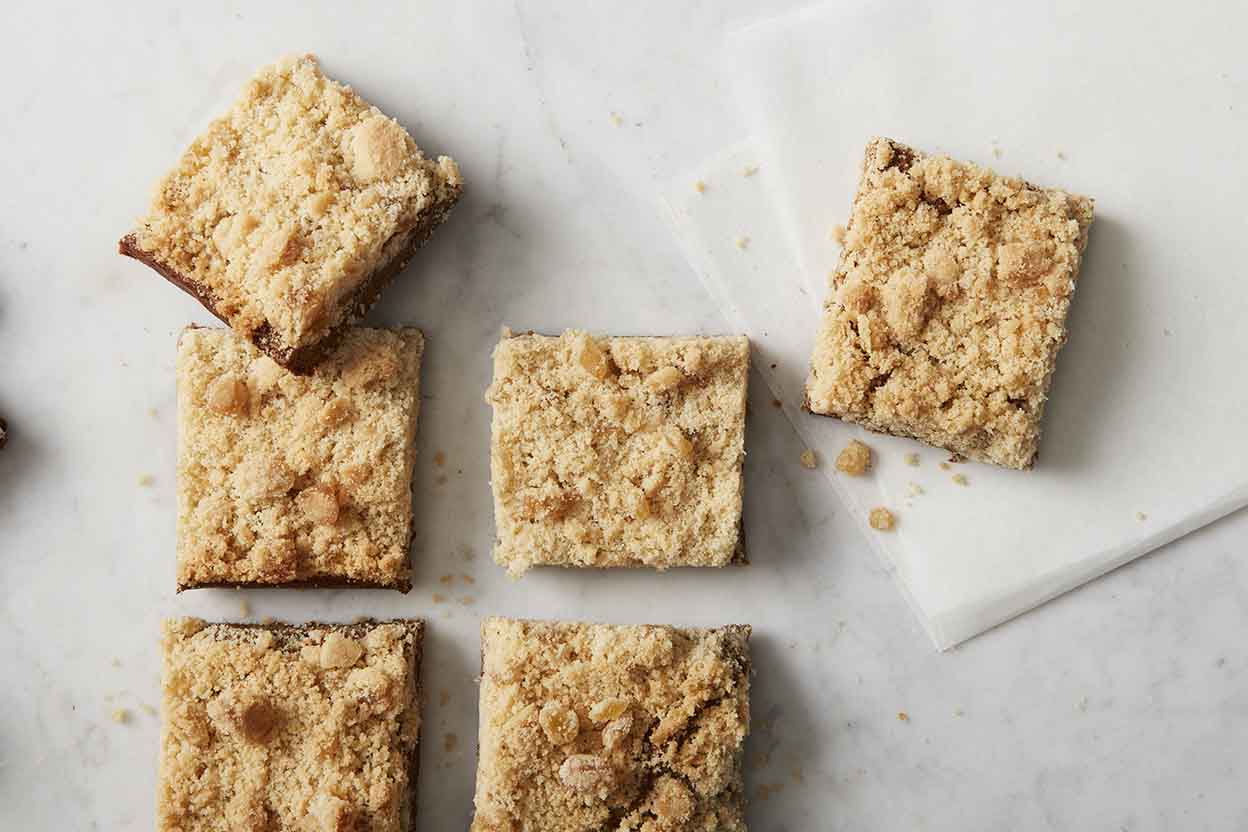 Baking can be such fun either on your own or baking together as a family with your children or grandchildren, as learning to bake from a early age is amazing , so I wanted to find you some recipes that are fun to make and I think brownies and bars are just that so how about trying out these Sticky Ginger Squares .. they look so inviting don't they ?
This great recipe has been brought to you by kingarthurflour.com, thanks for sharing it with us
Here below is a list of the ingredients you will need from the website
These squares boast a thin, chewy gingerbread layer with crystallized ginger, and gingery streusel on top. They got an extremely high rating from both the crew of taste-testers in our customer service department, and the customers at our store. One woman commented that these were "the perfect, perfect holiday treat." Add vanilla ice cream for a decadent treat.
SQUARES
1 1/4 cups King Arthur Unbleached All-Purpose Flour
2 teaspoons ground ginger
1 teaspoon ground allspice
3/4 teaspoon salt
1/4 teaspoon baking soda
1/2 cup diced crystallized ginger
1/4 cup molasses
2 large eggs
1 1/3 cups brown sugar, firmly packed
1/4 cup (4 tablespoons) butter, melted
TOPPING
1 1/3 cups King Arthur Unbleached All-Purpose Flour
1/2 cup (8 tablespoons) butter
1/4 teaspoon salt*
3/4 cup brown sugar
1/2 cup diced crystallized ginger
*If you use salted butter, reduce the salt to 1/8 teaspoon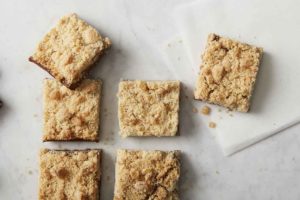 To get the full recipe p[lease use the link below
https://www.kingarthurflour.com/recipes/sticky-ginger-squares-recipe