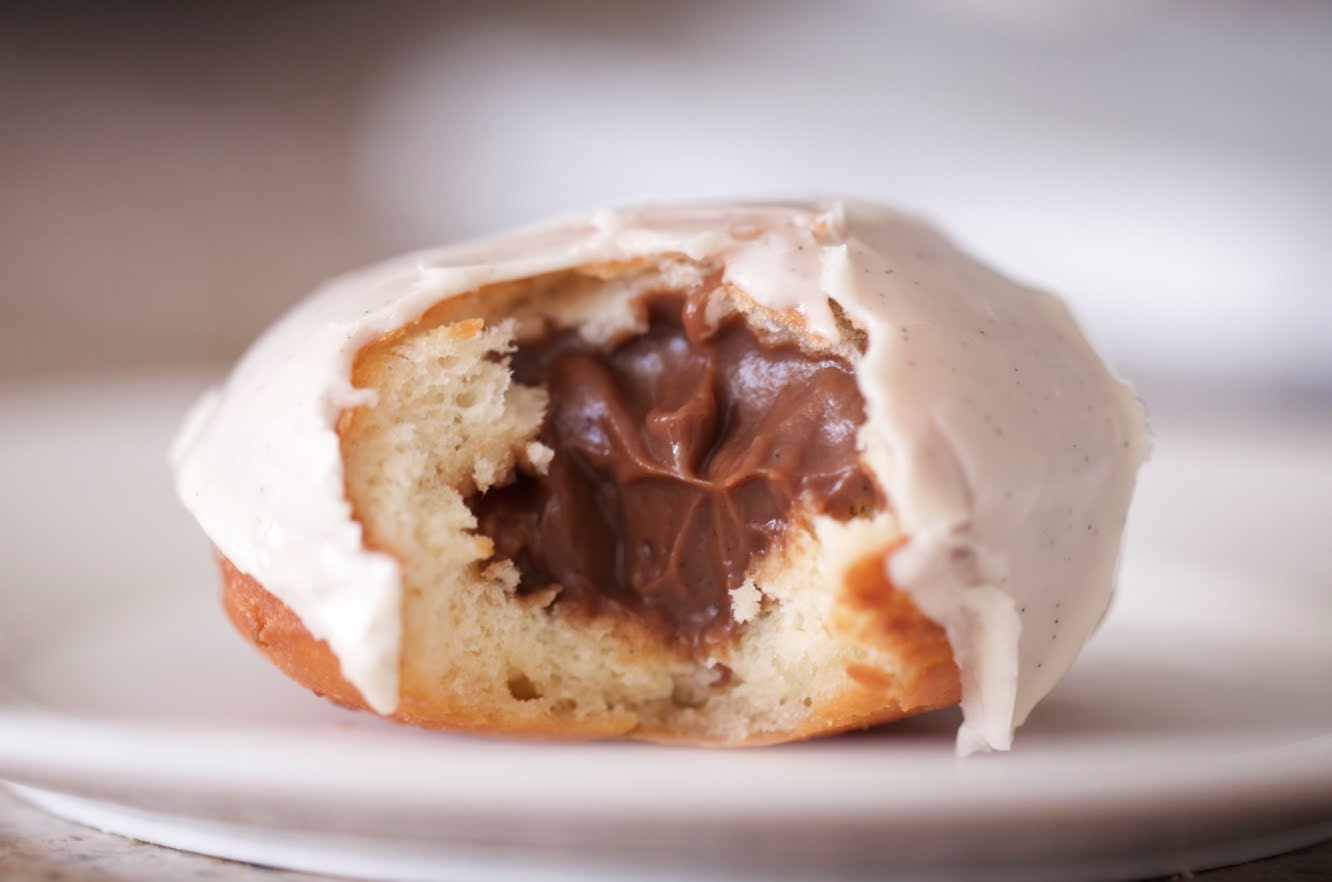 With It being National Dessert Day I wanted to find you a recipe that I know is popular and donuts are just that .. so how about making these chocolate cream filled ones with a wonderful glaze on the top ..
I really loved this recipe as soon as I came across it so why not check it out and make some of these amazing looking donuts
This great recipe is brought to you by ByronTalbott on YouTube , thanks for sharing this recipe with us
Here below is a list of the ingredients you will need to make these donuts and the video tutorial both from the YouTube channel
INGREDIENTS:
Dough:
1/2 cup milk
1 tsp dry active yeast
1/4 cup sugar
2 cups flour
4 tbsp melted butter
1 whole egg
-Chocolate Filling
3/4 cup whole milk
2 egg yolks
1/4 cup sugar
1 tbsp vanilla extract
2 tbsp cornstarch
1/4 cup dark chocolate chips
-Glaze
3-4 tbsp whole milk
1 cup powdered sugar
2 tsp vanilla extract or paste (fresh pods work as well)
NATIONAL DESSERT DAY
National Dessert Day is celebrated annually on October 14. This is a day to indulge in that wonderful, sweet ending to a meal.
Desserts can be from a list of many things including cakes, cookies, jello, pastries, ice cream, pies, pudding, candy and fruit.
Over the years, desserts have changed from natural candies and nuts to complex souffles and multi-layered cakes.  The available ingredients affect the range of desserts that can be made in each region.  The very first desserts required minimal effort or preparation since ancient cultures were more focused on the nutrition in foods in order to survive.  Now, in modern day culture, there are many more options available in desserts.  Ice cream went from a shaved ice substance with an added flavoring to the dairy based, sweet treat that we eat today.
Article Source :http://www.nationaldaycalendar.com/national-dessert-day-october-14/