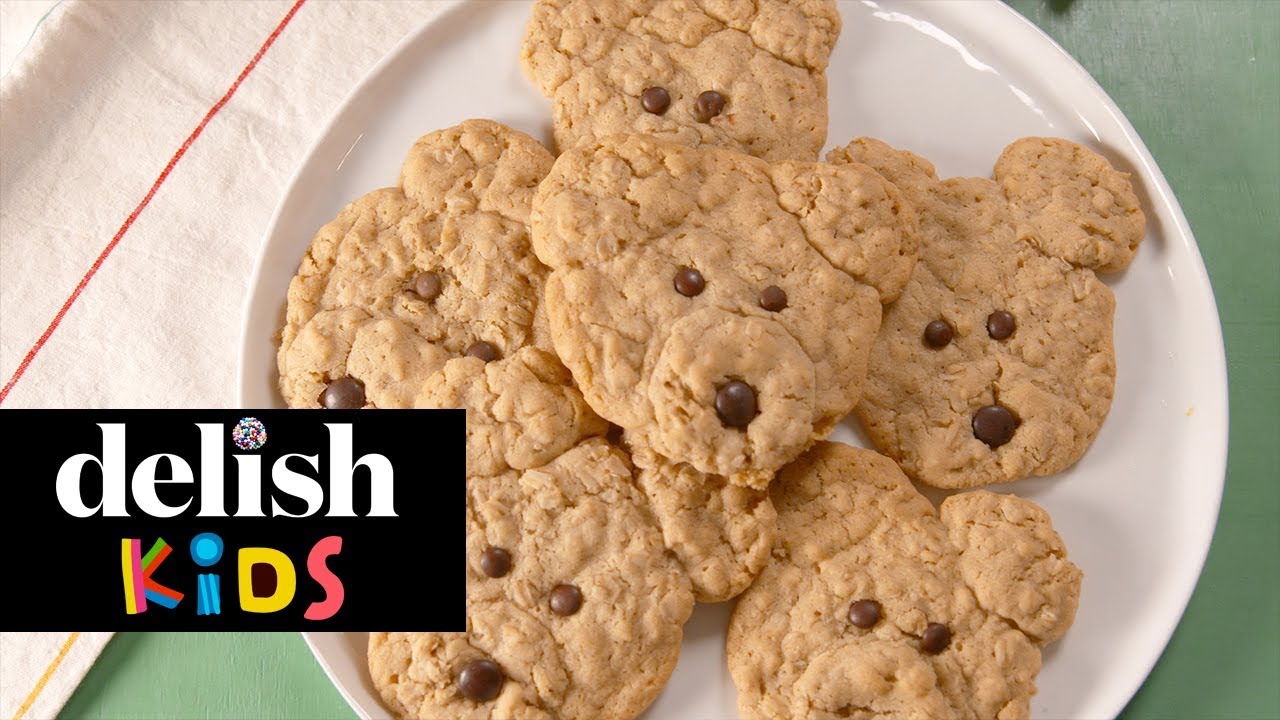 Children will love these cute teddy bear cookies in fact I am more than sure they would love to help you make them, a really easy recipe to follow to make these cookies , they are fun and delicious just a shame you have to eat them
This great recipe has been brought to you by Delish on YouTube, thanks for sharing this recipe with us
Here below is the recipe and video tutorial to watch
INGREDIENTS
oatmeal cookie mix, plus ingredients called for on box
Sugar, for rolling
brown M&M's mini chocolate chips
DIRECTIONS
1. Preheat oven to 375° and line two large baking sheets with parchment paper. In a large bowl, prepare oatmeal cookie dough according to package instructions.
2. Shape cookie dough into six 1" balls for the bear head. Flatten bear heads with a glass. Shape smaller 1/2″ balls for the ears and snouts. Place two balls on the top of each bear head to create ears.
3. Roll the dough balls being used for snouts in sugar and place in the bottom center of the bear head. Carefully flatten the smaller balls.
4. Bake until golden, 8 to 10 minutes. While the bear cookies are still warm, place an M&M on the snout to make a nose and use two mini chocolate chips to make eyes.