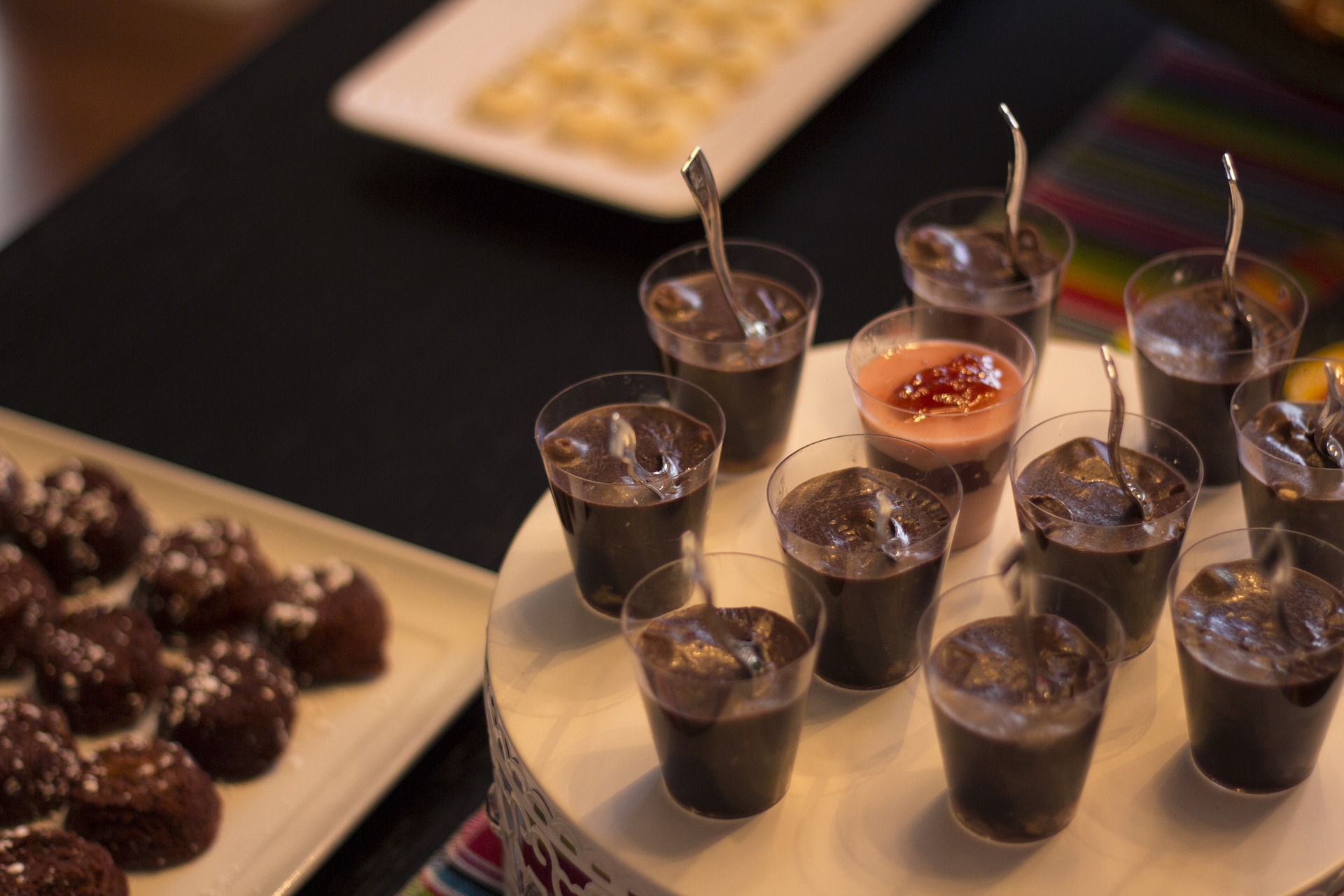 This chocolate mousse shooters are a great party treat and I guarantee that your guests will love them. It's so easy to make that you can literally make them during the party if you ever run out. If you're a chocolate lover, you'll go absolutely crazy with this dessert. This recipe will make 10 servings of luscious custard-style pudding, but if you're making them for a party, make another 2-3 batch because they won't last long.
I was at a party when I first encounter these absolutely delicious desserts. At first, I thought they were drinks because they were served in shot glasses but when they add the whipped cream on top and put this mini spoon, I just had to try it. Of course, I went into research mode when I got home and this recipe is my version of them.
A sprinkle of flaky salt is a simple but delicious addition to this amazing dessert. If you want to add a sweeter topping, finely chop some white chocolate and sprinkle on top of the mousse. Some fresh strawberries are also a welcome addition to it. Whatever it is, be a little creative and create your own version of this great dessert.
Ingredients for Dark Chocolate Mousse Shots
4 large eggs
2 teaspoons vanilla extract
1 ½ cups heavy cream (divided)
1 cup bittersweet chocolate chips
1 cup semisweet chocolate chips
¼ teaspoon kosher salt
flaky sea salt, for garnish (optional)
How to Make Dark Chocolate Mousse Shots
In a blender, combine both of the chocolate chips, eggs, salt, vanilla, and puree until the chocolate is finely chopped and combined well with other ingredients (2-3 minutes). In a small saucepan, heat 1 cup heavy cream over medium heat just until bubbles start to form around the edges. Immediately pour the hot cream into the blender with the chocolate (to cook the eggs and melt the chocolate, you want the cream to be hot).
Cover and puree until pudding is smooth and silky (3 minutes). Divide pudding into shot glasses. Whip the remaining ½ cup heavy cream until it doubles in volume and holds stiff peaks. With a dollop of whipped cream, top each shot glass, garnish with flaky sea salt, and enjoy.
To see other recipes for Dark Chocolate Mousse Shots, check out:
https://www.epicurious.com/recipes/food/views/olive-oil-dark-chocolate-mousse-51230220
https://www.popsugar.com/food/Dark-Chocolate-Pudding-Shooters-36500300