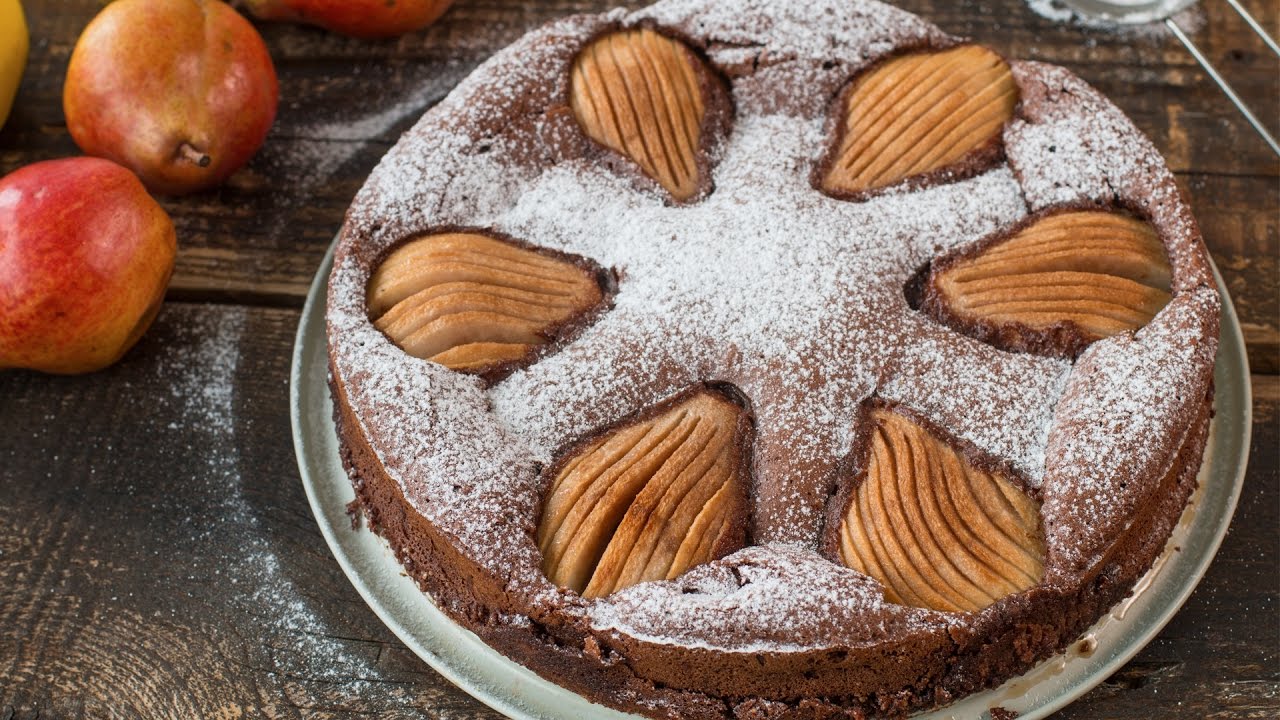 I really love this almond chocolate pear cake , the combination of the chocolate and the pear together is so delicious .. a really great cake to make for any occasion especially a party like Thanksgiving .. so please go a check out this recipe I am sure you won't be disappointed
This great recipe is brought to you by Home Cooking Adventure on YouTube , thanks for sharing this recipe with us
Here below is the recipe and the video tutorial to watch both from the YouTube channel
Ingredients
Makes about 10 servings
4 eggs, separated
7 oz (200g) semisweet chocolate (55-70%)
2/3 cup (150g) butter
1 tbsp (8g) unsweetened cocoa powder
1 cup (100g) ground almonds
1/4 tsp (2g) salt
1 tsp (5ml) almond extract
1/2 cup (100g) sugar
3 or 4 ripe pears, peeled, halved and cored
1. Grease and line a 10-inch (25cm) springform pan (with a removable base) with parchment paper. Separate egg yolks from whites. Preheat oven to 180°C (350°F).
2. Melt chocolate and butter over a bain-marie until smooth. Let it cool slightly. Add yolks one at a time and stir well.Stir in cocoa powder, ground almonds, salt and almond extract.
3. Whip egg whites until foamy using a mixer. Gradually add sugar and whip until soft peaks form. Gently fold the whipped whites into chocolate mixture.
4. Pour batter into prepared pan.
5. Cut pear halves in thin slices leaving one edge uncut.
6. Place the sliced pear halves on top of the batter and bake for 40-45 minutes.
7. Let it cool completely and refrigerate to set for at least 2 hours.