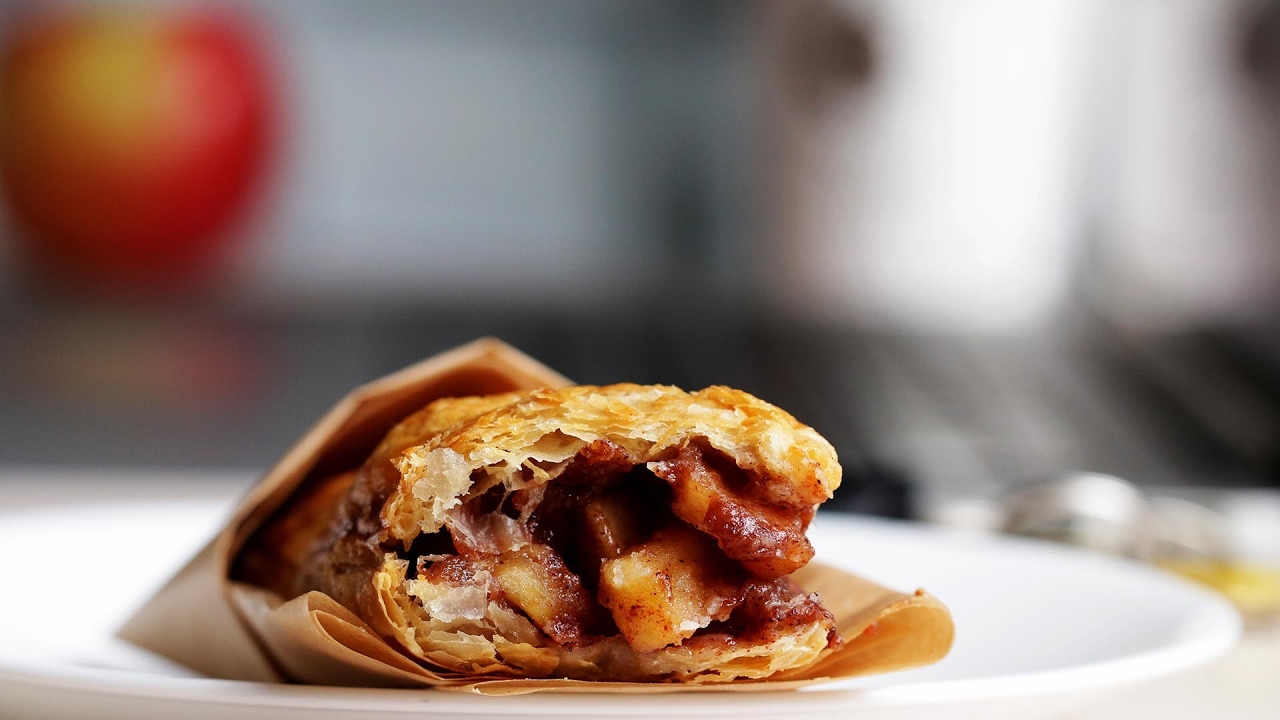 I love to bake and look for new recipes that I think you will all love to try out too, so how about these Baked Apple Pie Pockets, they look so inviting and a really easy recipe to follow as I found it on YouTube so there is a video to accompany the recipe which is ideal when it comes to following recipes so happy happy
This great recipe has been brought to you by Tasty on YouTube, thanks for sharing it with us
Here below is the recipe and video tutorial for you
Here is what you'll need!
BAKED APPLE PIE POCKETS TO GO
Servings: 6
INGREDIENTS
4-5 apples
1 teaspoon baking soda
3 tablespoon butter
2 tablespoon brown sugar
1 teaspoon cinnamon
½ teaspoon nutmeg
Salt, to taste
1 sheet puff pastry
1 egg (for egg wash)
Parchment paper
PREPARATION
Apple Pies
Preheat oven to 375°F/190°C.
Peel and dice apples.
Stir water and baking powder together in a small bowl.
Combine the baking powder-water mixture, butter, brown sugar, cinnamon, nutmeg, and salt in a medium-size skillet over medium-high heat. Whisk together until combined and mixture has become thick and bubbly.
Add apples and stir until they are fully coated and tender.
Lay pastry out and flatten with rolling pin so that it is about ¼-inch thick throughout. Slice pastry into 12 rectangles. Spoon apple mixture onto top 6 rectangles, dip your finger in water and line the outer rim of each rectangle before sandwiching apple filling between two rectangles. Using a fork, press the sides around each rectangle to seal the filling in.
Using a knife, make 3 or 4 slits in each pie.
Whisk an egg and brush it over the top of each pie then place them on a greased baking sheet.
Bake for 20-25 minutes or until golden brown.
Enjoy!