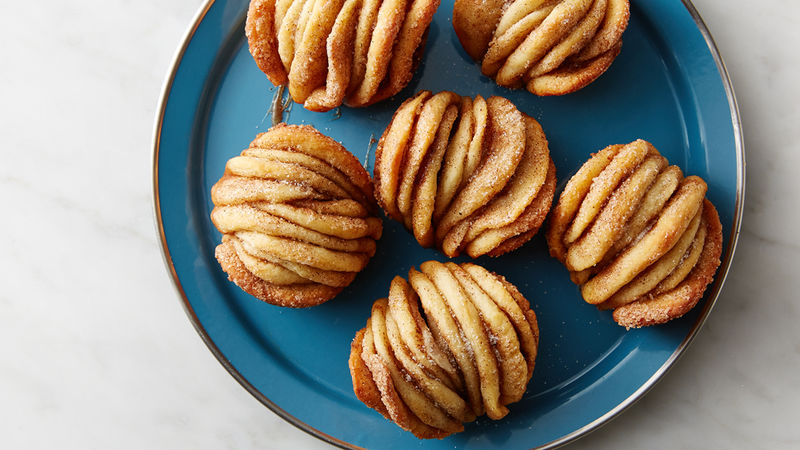 Making desserts is one of my all-time favorites, especially when I have family coming over for the weekend. I love to get into the kitchen and make something special for them yet easy to prepare like these Cinnamon Sugar Pull-Apart Muffins. They are so good and visually stunning. Some guests thought they were baked sliced apples. You can make six muffins for this recipe, but thanks to the ready-made bread dough, I can bake these anytime and can make a couple of batches in a short period of time.

Dig in, Enjoy, and Regret nothing. These oh-so-satisfying desserts are 100% worth it.

Ingredients for Cinnamon Sugar Pull-Apart Muffins

1 can (11 oz) Pillsbury refrigerated crusty French loaf
1/4 cup butter
1/2 cup sugar
1 teaspoon cinnamon
1/4 teaspoon nutmeg
cooking spray

How to Make Cinnamon Sugar Pull-Apart Muffins

Grease a muffin tin with cooking spray and preheat the oven to 350°F.

Melt the butter on a saucepan over medium-low heat for about 5 minutes until it turns to caramel color but not burned. Pour in a small bowl and set aside to cool.

In a separate small bowl, mix well the sugar, cinnamon, and nutmeg and set aside.

Open the bread dough and, using a knife, score marks to be used as a guide when you thoroughly cut the whole thing. Start making a slit in the middle to make equal half portions and then cut again in half and continue to score the dough halfway until you have 30 slits. Cut the dough using a serrated knife and put the slices on parchment paper.

Flatten each circle using a small rolling pin. Brush each slice with the melted butter and dip into the cinnamon mixture. Brush the remaining butter and cinnamon mixture in the muffin tin.

Stack 5 slices of dough on top of each other and then slice each stack in half. Put both cut sections down in the muffin tin. Repeat the process for the remaining dough slices until you make six servings.

Place muffin tin onto a rimmed baking sheet to catch any buttery sugar drippings. Bake at 350°F for 20 to 25 minutes or until golden brown. Remove from the oven and let them cool for 10 minutes before serving.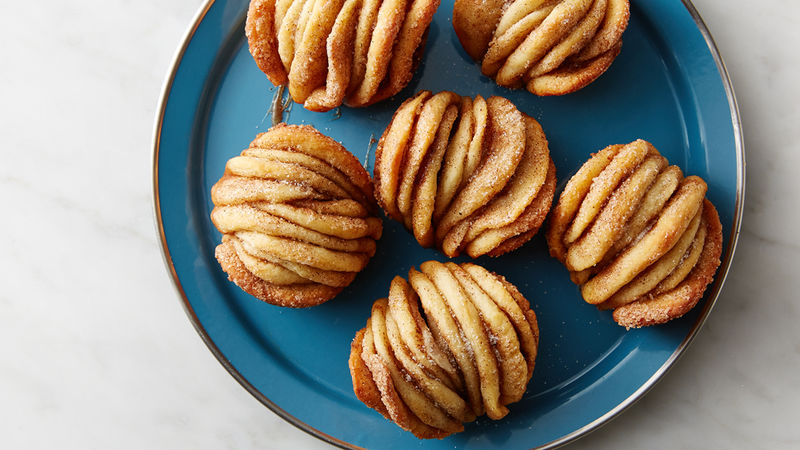 Photo Source

To see the original recipe that inspired this one, check out the recipe for Cinnamon Sugar Pull-Apart Muffins found at tablespoon.com.