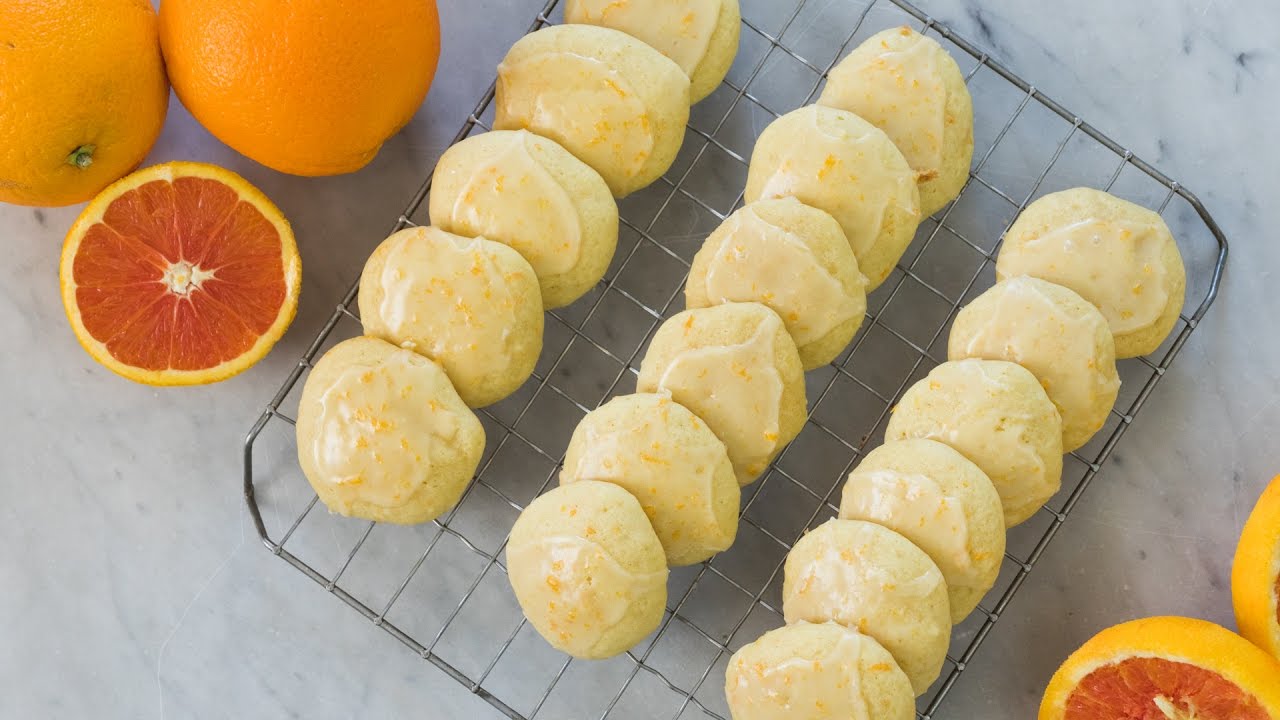 I totally love to bake so when looking for new recipes I often go onto YouTube as I love to follow recipes that have that video tutorial with them , so I wanted to share a few recipes with you that caught my eye like this one for Citrus Glazed Orange Cookies , Which I really hope you enjoy baking
What I love about video tutorial recipes is that you can see the product that you are baking unlike a written recipe although some of the video recipes come with them too .. happy baking
This great recipe is brought to you by The Gray Boxwood  on YouTube  , thanks for sharing this recipe with us
Here below is the recipe plus the video tutorial from the YouTube channel
FOR THE COOKIES
– 1 cup butter, room temperature
– 1 3/4 cup sugar
– 2 eggs
– 1/3 cup orange juice
– 4 tablespoons orange zest
– 1 teaspoon vanilla
– 3 3/4 cup flour
– 1/2 teaspoon salt
– 1 teaspoon baking powder
– 1 teaspoon baking soda
– 1 cup buttermilk
FOR THE CITRUS FROSTING
– 2 tablespoons melted butter
– 2 tablespoons orange juice
– 1 tablespoon orange zest
– 1/2 teaspoon vanilla
– 2 cups powdered sugar
FOR THE COOKIES
Preheat oven to 350 degrees.
In the bowl of an electric mixer, cream the butter and sugar until light and fluffy, 3-5 minutes.
Add eggs, one at a time.
Mix in orange juice, zest and vanilla.
Add the flour, salt, baking powder and baking soda.
With the mixer running on low, add the buttermilk.
Finish mixing by hand to ensure the batter is evenly mixed.
Using a tablespoon-sized cookie scoop, place cookies on parchment-lined baking sheets.
Bake in preheated oven 10-12 minutes until just set.
Remove from oven and let cool on baking pan for 5 minutes. While cooling, prepare the frosting.
FOR THE FROSTING
Mix all the ingredients until smooth. Add more juice or sugar to achieve correct consistency.
While the cookies are slightly warm, dip tops in frosting or spoon one teaspoon over each cookie.
Allow to cool and dry to touch then enjoy!