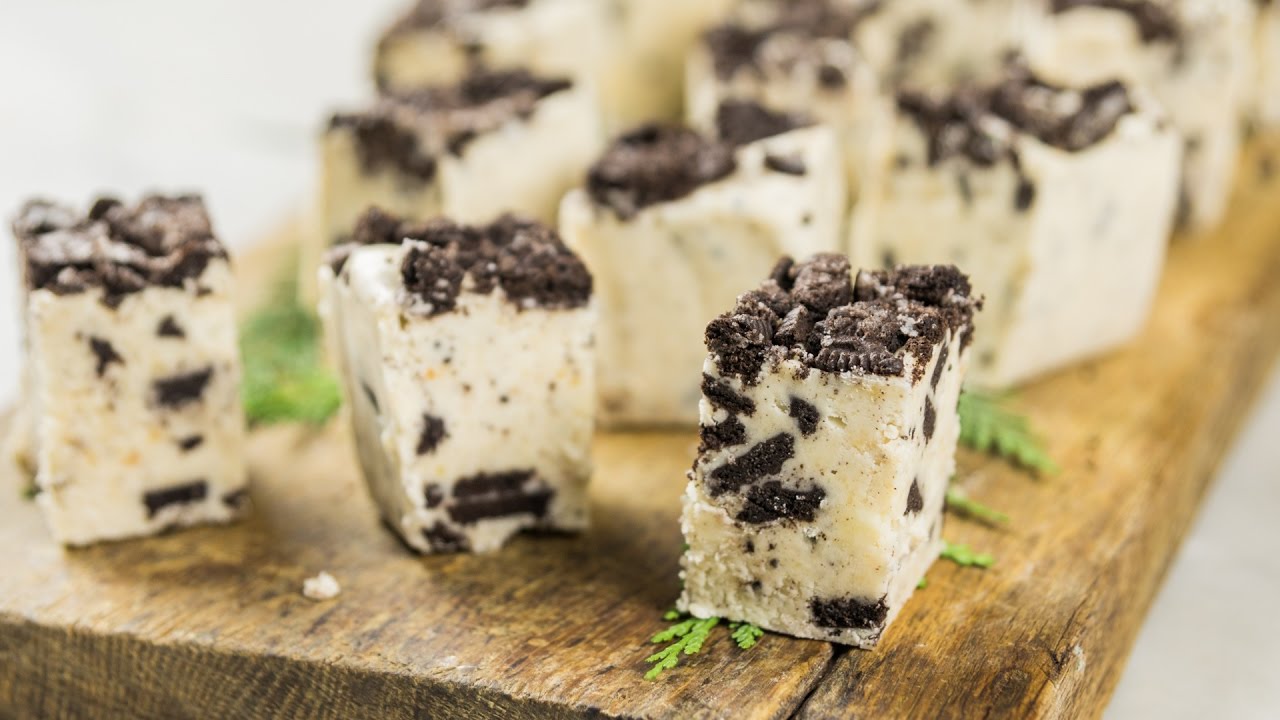 Looking for that last minute candy recipe that the family will love? then how about making this cookie and cream fudge that I just know will go down a treat .. great to make for that after dinner treat or to give a gifts to people I love it
This great recipe is brought to you by The Gray Boxwood on YouTube, thanks for sharing it with us
Here below is the recipe and the video tutorial to watch both from the YouTube channel
INGREDIENTS
– 3 cups sugar
– 1 cup evaporated milk
– 1 7-ounce jar marshmallow creme
– 3/4 (1 1/2 sticks) unsalted butter
– 11 ounces white chocolate
– 2 teaspoons vanilla bean paste (or vanilla extract)
– 2 cups crushed Oreo cookies
INSTRUCTIONS
Line a 9×9 baking dish with parchment paper and set aside. Also have marmallow cream, white chocolate and Oreos prepared and ready.
Bring sugar, milk and butter to a low boil over medium high heat. Depending on the stove, the temperature may need to be adjusted so the mixture does not boil too hard and scorch on the bottom.
Stir constantly and bring to 235-238 degrees on a candy or instant read thermometer.
Remove from heat and add white chocolate, vanilla bean paste and marshmallow creme. Stir until smooth. Then mix in 1 1/2 cups crushed Oreos.
Pour into prepared baking dish and top with remaining 1/2 cup Oreos, pressing slightly to make them adhere. Let cool 4-6 hours.
Using parchment as a sling, remove from baking dish and cut into small pieces. Be sure to store in airtight containers so the fudge does not dry out.