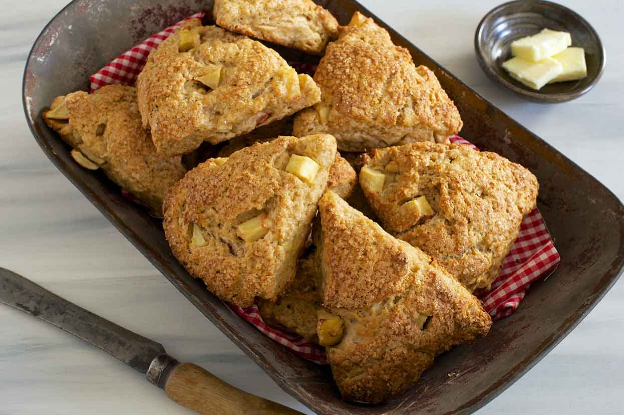 There is nothing quite like making something delicious and new and exciting for breakfast or brunch so when I came across this recipe for apple scones I though Wow they look so delicious that I just had to share this recipe with you
It makes a change to have something different to start the day of and these scones I think are perfect
This great recipe is brought to you by kingarthurflour.com website , hanks for sharing this recipe with us
Here below is an excerpt about this recipe along with the ingredients you will need both from the website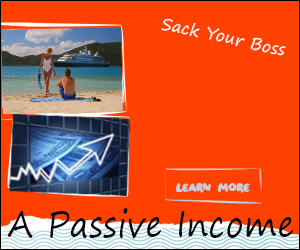 "What are you making? It smells like a fall day…" That was the reaction the first time we baked these moist, flavorful scones. Fresh diced apple and cinnamon chips complement each other beautifully, flavor-wise; and a topping of crunchy, cinnamon-enhanced coarse sugar is the perfect foil to the scones' tender texture.
AT A GLANCE
PREP 10 mins. to 15 mins.
BAKE 18 mins. to 22 mins.
TOTAL 58 mins. to 1 hrs 7 mins.
YIELD 12 large scones
TOPPING
3 tablespoons coarse white sparkling sugar
1/2 teaspoon ground cinnamon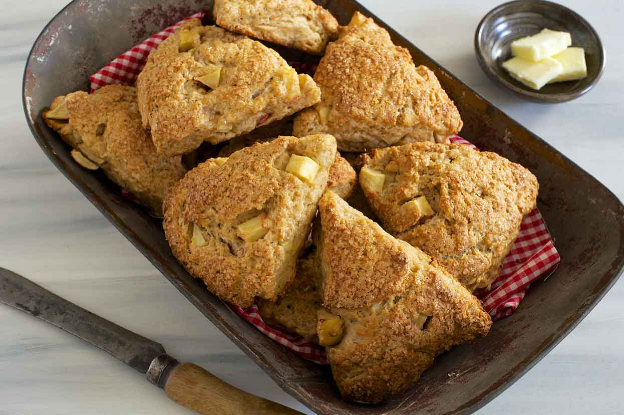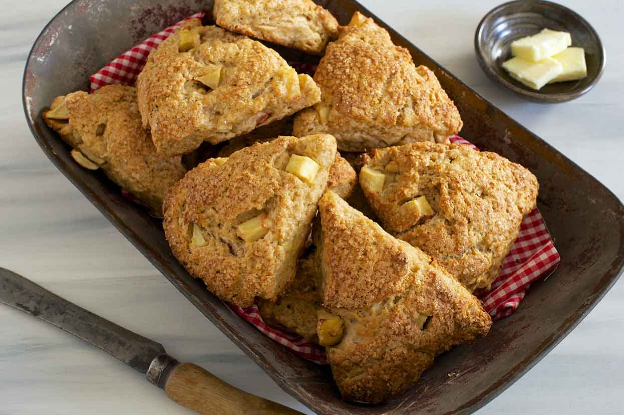 TO GET THE FULL RECIPE:http://www.kingarthurflour.com/recipes/fresh-apple-cinnamon-scones-recipe