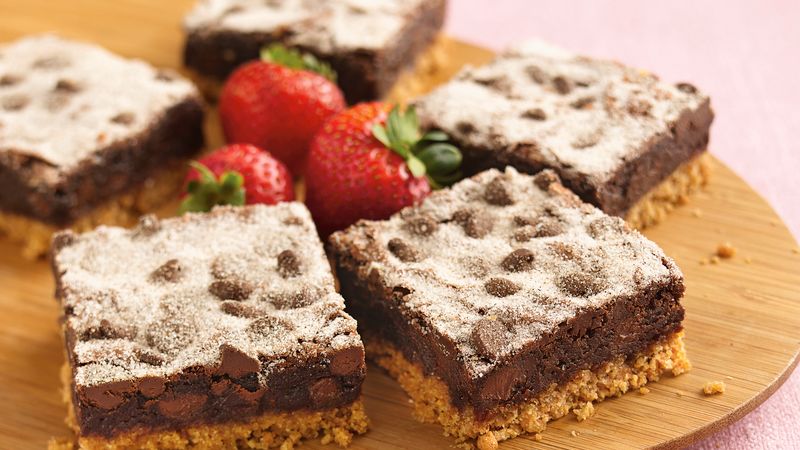 With chocolate in mind I wanted to find some recipes for you chocolate fans out there so I went looking for some different chocolate recipes and found this one for these Mexican Chocolate Crunch Brownies, chocolate lovers heaven I think
A truly wonderful recipe that I just think you will love so much and so will your family and friends
Some great facts about chocolate  
Dark chocolate has more cacao (the beans that chocolate are made from) and less sugar than other chocolates, so it is considered healthier than milk and white chocolate

Dark chocolate contains lots of antioxidants that help the cardiovascular system by reducing blood pressure

Eating dark chocolate widens arteries and promotes healthy blood flow that can prevent the buildup of plaque that can block arteries.

Eating dark chocolate every day reduces the risk of heart disease by 1/3.

Flavonoids found in cocoa products have antioxidant, anti-inflammatory, anti-clotting effects that can reduce the risk of diabetes by improving insulin sensitivity.
Article Source :https://www.dosomething.org/us/facts/11-facts-about-chocolate
This great recipe has been brought to you by tablespoon.com  website , thanks for sharing it with us
 Here below is a list of the ingredients you will need from the website
The combination of cinnamon and chocolate is a classic Mexican treat. Enjoy it in a clever cereal-base brownie bar.
Ingredients
1 box (12.8 oz) Cinnamon Toast Crunch™ cereal (about 8 cups)
1/2 cup butter, melted
1 tablespoon corn syrup
1 box (18.4 oz) Pillsbury™ Family Size Chocolate Fudge Brownie Mix
2/3 cup Crisco® Pure Vegetable Oil
1/4 cup water
2 eggs
1/2 teaspoon ground cinnamon
1 1/3 cups semisweet chocolate chips
3 tablespoons cinnamon-sugar (from 3.62-oz jar)*